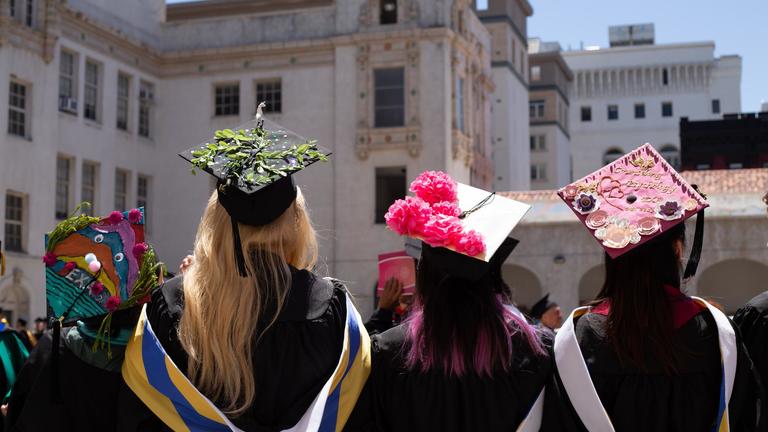 Your giving makes CIIS education transformative and accessible.
Giving to CIIS 
Your gift of any amount will go toward making transformative, integral education possible for learners who are passionate about changing the world, and teachers who are dedicated to showing them the way. Below are a number of ways to make a gift; please choose the way that works best for you. Thank you for supporting CIIS!
All checks should be made payable to CIIS, and mailed to the following address with the attention of:
Richard Buggs
Vice President of External Relations
California Institute of Integral Studies
1453 Mission Street
San Francisco, CA 94103

Any gift restrictions can be noted in the check's memo line or via an accompanying note.

To make a gift by wire transfer, please contact Richard Buggs, Vice President of External Relations at rbuggs@ciis.edu. 

CIIS accepts appreciated securities including stock, bonds, and mutual funds. Please download and complete the DTC Instruction Sheet in order to authorize your transfer of securities as a gift to CIIS.

Set aside a small gift to CIIS from each paycheck through automatic deductions. 
CIIS employees may automate contributions via payroll deduction. Please contact Advancement at give@ciis.edu to request the standard payroll deduction form.

You may be able to double or even triple your gift through your company's matching gift program. Learn more by contacting give@ciis.edu.
CIIS is a 501(c)3 public charity registered as The Trustees of the California Institute of Integral Studies with a federal tax ID (EIN) of 94-2254303. CIIS' fiscal year runs from July 1 to June 30. For a copy of your gift receipt, or if you have any questions, please contact the Office of Advancement staff at give@ciis.edu.