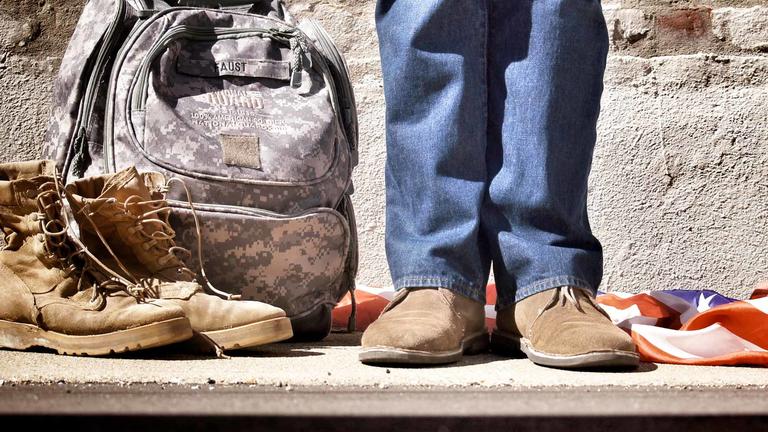 Veterans and their families
CIIS offers a warm welcome to our veterans and their family members who served to keep our nation safe.
The information on this page will help you find how you can secure your Veteran Affairs funding to attend CIIS. We encourage veterans to start the application process early and contact us if you have any questions.
GI Bill® (Chapter 33) & Yellow Ribbon Program
Eligibility varies on an individual basis including which GI Bill® (or chapter) you're covered under and your length of service.
Use the GI Bill® Online Comparison Tool to see what you're eligible for or call the VA Education Benefits Line at 1-888-442-4551.
Once you've exhausted all your GI Bill® funds for the year, the Yellow Ribbon Program covers the remaining tuition for the academic year: 50% by the Veteran Affairs and a 50% match by CIIS.
GI Bill® is a registered trademark of the U.S. Department of Veterans Affairs (VA). More information about education benefits offered by VA is available at the official U.S. government website at https://www.benefits.va.gov/gibill.
Financial Aid Checklist
Use our checklist (downloadable PDF) designed to help you through the process of determining and securing your educational funding provided by the Department of Veteran Affairs and CIIS: 
Secure your Certificate of Eligibility from the VA
Provide a copy of your Certificate of Eligibility to the Financial Aid Office, via standard mail or email a scanned copy to finaid@ciis.edu.
Work with your admission counselor to ensure you are fully admitted into a program.
Outside Scholarships
GI Bill Express.com - Scholarships, veterans employment, GI Bill® information, veteran jobs, veterans benefits, transition assistance and more.
Marine Corps Scholarship Foundation - One year, renewable, scholarships for the children of active duty and retired marines. One year, renewable, scholarships for the children of active duty and retired marines.
Contact Us
Your funds typically take a few weeks after the semester is completed to arrive at CIIS. If you are Yellow Ribbon eligible, your CIIS Yellow Ribbon match will be applied to your account after the add/drop date. Please contact our Financial Aid Office with any questions at finaid@ciis.edu.