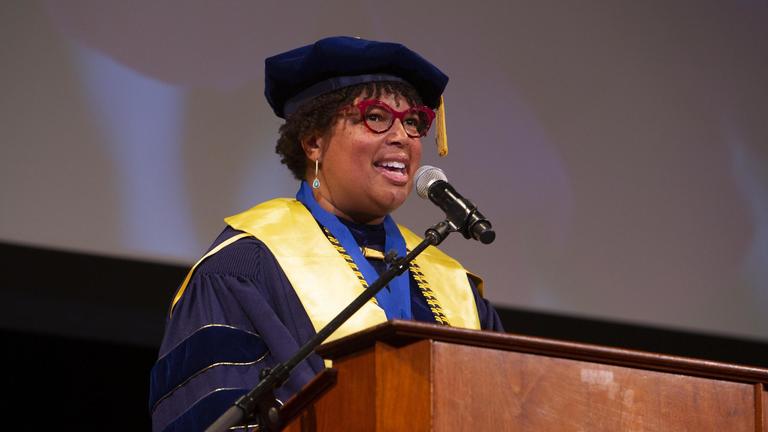 Champions for creative innovation, student-centered success, and building a culture of belonging, Dr. Littles and the Provost Division ensure that CIIS offers exceptional learning, teaching, and research experiences for both students and faculty. 
Dr. Kathy Littles is the Provost of CIIS. She is a visionary academic administration leader with over two decades of experience in higher education, including extensive experience with and focus on Diversity, Equity, and Inclusion. Previously, Provost Littles served as Associate Provost for Faculty Affairs and Senior Diversity Officer at Saint Mary's College, Dean of CIIS' School of Consciousness and Transformation and Director of CIIS' Transformative Inquiry Department. She has also served as faculty at University of California at Davis, Berkeley City College, and the College of Marin. Prior to her academic tenure, Provost Littles worked as the arts education coordinator for Monterey County, as well as the Cultural Funding Program coordinator for the City of Oakland.
As Provost, Dr. Littles serves as the chief academic officer, ensuring a multiplicity of exceptional learning, teaching, and research experiences for students and faculty. She directs and integrates the University's diverse academic efforts and initiatives to nurture a flourishing community and enables CIIS faculty to excel in teaching and scholarship.
Provost Littles earned a Ph.D. in Cultural Studies from the University of California at Davis, an M.A. in Anthropology from San Francisco State University, and a B.A. in Anthropology and Art from Saint Mary's College of California.