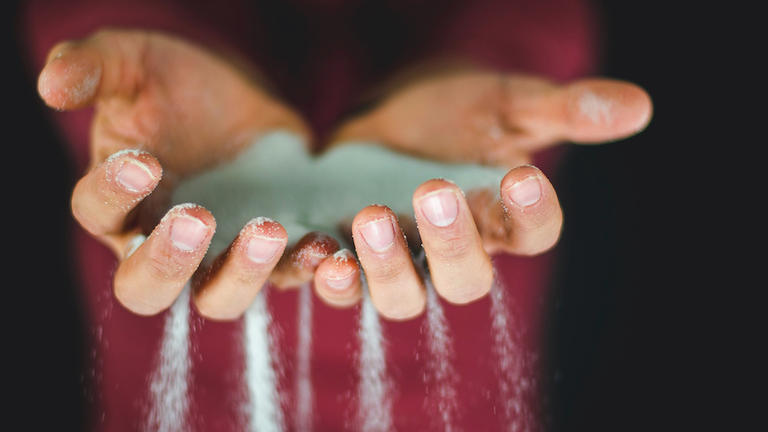 Master of Arts in Somatic Psychology
Honoring the whole person lived experience.
Program Overview
Our Approach
The Somatic Psychology program follows a scholar-practitioner pedagogy, while also emphasizing deep personal inquiry and bodily experience. We embrace a range of disciplines to enhance our work, including neuroscience, traumatology, Jungian psychology, and socio-cultural sensitivity.
Students in the Somatic Psychology program develop an integral approach to counseling psychology that includes evidence-based modalities and a broad understanding of individual and family systems. A range of disciplines are explored, including neuroscience, traumatology, Jungian psychology, and socio-cultural approaches. Clinical skills are emphasized, as well as key academic competencies in research and presentation.
CIIS affirms that successful practitioners must have knowledge of their own responses, reactions, and a sense of meaning as they work with others. Students are expected to enter deeply into their own bodily experience, exploring the capacity for empathy, feeling, and expression. The program also examines the familial, social, and cultural roots that affect each person.
Career Paths
The field of somatic psychology has been in existence for decades, but only recently has it begun to gain prominence, in large part due to the recognition of the effect that trauma has on the body. CIIS' Somatic Psychology program prepares students for licensure as a marriage and family therapist (LMFT) or a professional clinical counselor (LPCC). CIIS graduates boast a 92% pass rate on the MFT licensure exam and have held the #1 position in California for pass rates over the last six exam cycles.
Graduates are not only mental health counselors, but also experts in embodied cognition. They are prepared to work in private practice and community settings:
City government 
Homeless outreach programs
Prisons
Agencies dealing specifically with children's and women's issues
Agencies addressing the treatment of addiction
Schools and other education-oriented settings
Curriculum
The Somatic Psychology curriculum is designed to meet the California Board of Behavioral Sciences requirements for the California Marriage and Family Therapist (MFT) license including: 60 total semester units, 6 units of practicum, 12 units in courses explicitly related to family therapy, and classes in psychopathology, substance dependency, professional ethics and the law, and cross-cultural counseling. While states differ in their licensure requirements, California requirements often meet or exceed those of other states.
Students are required to participate in the first-year retreat, and to complete 50 hours of personal psychotherapy with a licensed mental health professional during their course of study.
All students are required to participate in a year-long practicum in their final year of study. The practicum affords students the opportunity to apply learned clinical skills under the supervision of a licensed therapist and to integrate feedback into clinical practice. For those on the MFT track, 225 practicum hours are required for graduation. For those on the LPCC track, the requirement for graduation is 280 practicum hours.
During year two of the program, students will work with our Field Placement Office to research, apply to, and secure a placement that matches their therapeutic interests. The Center for Somatic Psychotherapy, one of CIIS' six award-winning community mental health clinics, is one option for practicum. Others include schools, hospitals, hospice, community mental health, and child/family settings.
Personal Therapy Requirement
Students are required to complete 50 hours of personal psychotherapy with a licensed mental health professional.
Curriculum Highlights
SOM 6476 Neuroscience for Somatic Psychology Practice (2 units) This course is an overview of applied, clinical neuroscience research. Basic neuroanatomy of the central and peripheral nervous systems (sensory and motor) will be addressed. The course will look at the clinical relevance of the evolutionary development of the human nervous systems, with special emphasis on Polyvagal Theory (Porges). The interpersonal neuropsychology of Attachment (Schore, Siegel) and the underlying neural mechanisms of trauma and PTSD will also be addressed.
SOM 5201 The Body: Experienced, Conceptualized, and Verbalized (2 units) This course is an introduction to methods for navigating the dialectic between one's experiences of the body and ideas about the body learned in one's history. It is a basic introduction to the use of transformative practices of breathing, touching, sensing, and moving that have established the experiential foundations for revisioning the theory and practice of psychotherapy in somatic psychotherapy.
SOM 6202 Somatics and Society (2 units) A study of how individual bodies, as well as individual experiences of the body, are shaped from infancy by major social institutions (education, medicine, religion, science, the media, etc.), and how that shaping process anchors the power of those institutions in our perceptions and emotional responses to authority. Focuses on how people are coaxed to neglect the sources of wisdom and decision-making within the social body, and to give authority to publicly designated experts and authorities. Particular attention is given to the question "What does it mean to be a somatic therapist or educator in a world characterized by widespread abuse of both the personal and political body?"
Three-Year Sequence (60 units total)

Semester 1 | Fall

MCPS 5201 Human Development and the Family (3 units)
SOM 5202 The Body: Experienced, Conceptualized, and Verbalized (2 units)
SOM 5607 Movement Approaches in Somatic Psychotherapy (2 units)
MCPS 5609 Therapeutic Communication (3 units)

Semester 2 | Spring

MCPS 5501 Psychodynamics (3 units)
MCPS 5622 Group Facilitation and Group Therapy (2 units)
MCPS 5605 Family Dynamics and Therapy (3 units)
MCPS 6104 Multicultural Counseling and the Family (2 units)

Semester 3 | Fall

SOM 6646 Theories and Techniques of Somatic Psychotherapy I (3 units)
MCPS 6601 Couple Counseling (3 units)
*MCP 6102 Assessment and Treatment of Addiction Disorders (1 unit)
MCPS 6102 Human Sexuality (2 units)
SOM 6476 Neuroscience for Somatic Psychology Practice (2 units)

Semester 4 | Spring

*MCP 5108 Psychopathology & Psychological Assessment (3 units)
SOM 6647 Theories and Techniques of Somatic Psychotherapy II (2 units)
SOM 6202 Somatics and Society (2 units)
*MCP 5101 Professional Ethics and Family Law (2 units)
SOM 6659 Somatic Approaches to Trauma & PTSD (2 units)

Semester 5 | Summer

MCPS 7602 Practicum: Group Supervision (2 units)

Semester 6 | Fall

*MCP 6233 Intro to Community Mental Health and the Recovery Model (2 units)
MCPS 6401 Research Methods (3 units)
MCPS 7601 Practicum: Individual Supervision (2 units)
MCPS 6605 Child Therapy (2 units)

Semester 7 | Spring

MCPS 5602 Clinical Relationship (2 units)
MCPS 7601 Practicum: Individual Supervision (2 units)
SOM 7701 Integrative Seminar (3 units)
Online Admissions Application: Begin the application process by submitting an online application and paying the non-refundable $65 application fee.

Degree Requirement: An undergraduate degree (B.A., B.S., or BFA) from an accredited college or university.

Minimum GPA: A GPA of 3.0 or higher in previous coursework is required. A GPA below 3.0 does not automatically disqualify an applicant. CIIS will consider a prospective student whose GPA is between 2.0 and 3.0. These individuals are required to submit a GPA Statement and are encouraged to contact our Admissions Team to discuss their options.

Transcripts: Official transcripts from all accredited academic institutions attended where 7 or more credits have been earned. If transcripts are being mailed to CIIS, they must arrive in their official, sealed envelopes. Transcripts from institutions outside the US or Canada require a foreign credit evaluation through World Education Services (WES); CIIS will also accept foreign credential evaluations that are in a comprehensive course-by-course format from the current members of the National Association of Credential Evaluation Services (NACES).

Autobiographical Statement: In four-to-six pages (typed, double-spaced), discuss childhood and early family experiences, and significant educational, sociocultural, or personally meaningful experiences in your later development. Describe the life experiences that led to your decision to apply to the program. Please include your current somatic practices.

Statement of Purpose: Include a one-page (typed, double-spaced) statement of what you imagine that your professional life might look like in 10 years, including how your practice might be structured, how the somatics component might be present, and any other items such as research and other aspects of personal and professional development.

Resume

Two Letters of Recommendation: Letters of recommendation will be accepted from academic advisors, professors, professional supervisors, or someone able to attest to your ability to undertake the work required for your program. Recommenders should use standard business format and include full contact information-name, email, phone number, and mailing address.

Candidate Selection

The somatic psychology graduate program seeks highly motivated, creative, and mature students who have demonstrated a strong interest in work with somatic understandings.

While this includes work in literature, humanities, and the social sciences, it is useful for prospective students to have had training in various somatic approaches, such as massage therapy, Feldenkrais, the Alexander technique, bioenergetics, Rosen work, massage, shiatsu, acupuncture, martial arts, dance, yoga, yoga therapy, or meditation.

Given the experiential dimension of the program, it is necessary that applicants be emotionally stable. Students must be able to cope with both the strong feelings that often emerge from somatic experiential work and the rigors of intellectual work.
Somatic Psychology combines traditional approaches to counseling, including dream work, talk, interpretation, and reflection, with experiential explorations. The underlying insight in somatic psychotherapies is that human beings enact self-feeling, identity, and connection with others through bodily means.

Somatic psychotherapists are trained to help clients explore the bodily means by which they conduct their daily lives. Through the use of breath work, movement exercises, touch, and explorations of feeling, sensation, posture, gesture, and expression, clients learn to understand how they shape particular identities and interact with others.

Somatic psychotherapy has been found to be particularly effective when working with attachment challenges and disruptions, trauma, post-traumatic stress disorder (PTSD), dissociation, identity issues, and emotional regulation. They are effective in both group and individual settings, and are especially useful as aids for self-reflection and the development of new ranges of emotional and behavioral expression.

The Somatic Psychology program at CIIS is one of three accredited graduate programs in the United States that prepares students to use both conventional and body-oriented approaches to psychotherapy.

Yes, our three-year program meets and exceeds national norms for training in counseling and fulfills the educational requirements of California's Marriage and Family Therapy (MFT) license and the national Licensed Professional Clinical Counselor (LPCC). CIIS graduates boast a 92% pass rate on the MFT licensure exam and have held the #1 position in California for pass rates over the last six exam cycles.

While CIIS is based in CA, and we must meet CA standards, often our state standards exceed those of other states and no further training is required for you to move to the state of your choice. That said, in some cases certain states will require an additional class or two or a shift in how you approach your post graduation internship hours. Luckily, you will have the full support of an advisor in the Field Placement Office who will help you understand the specific licensure requirements.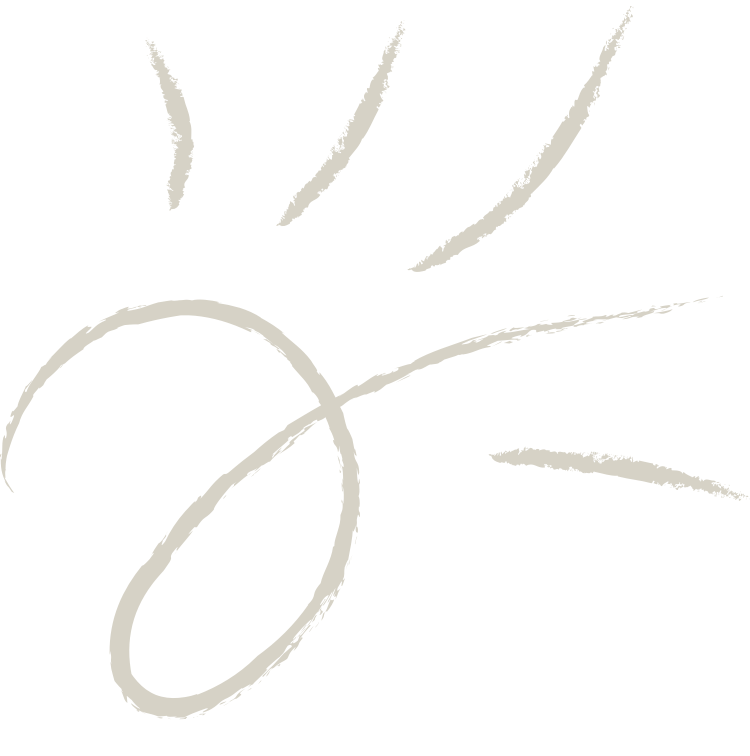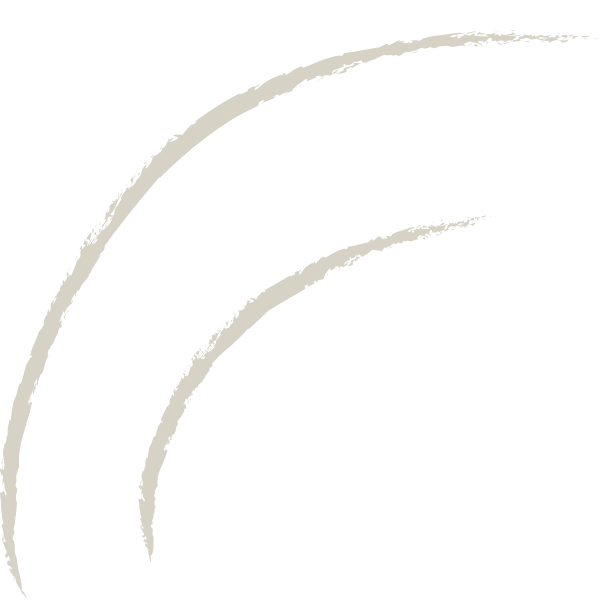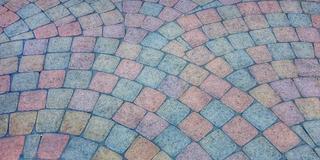 Take the Next Step
For over 50 years, CIIS has been at the forefront of education that integrates rigorous science, innovative scholarship, and social justice. You will learn from faculty at the forefront of their fields, local artists and activists, and a community of peers as passionate and dedicated as you. There's never been a better time to be here – let's build a healthier and more equitable world.