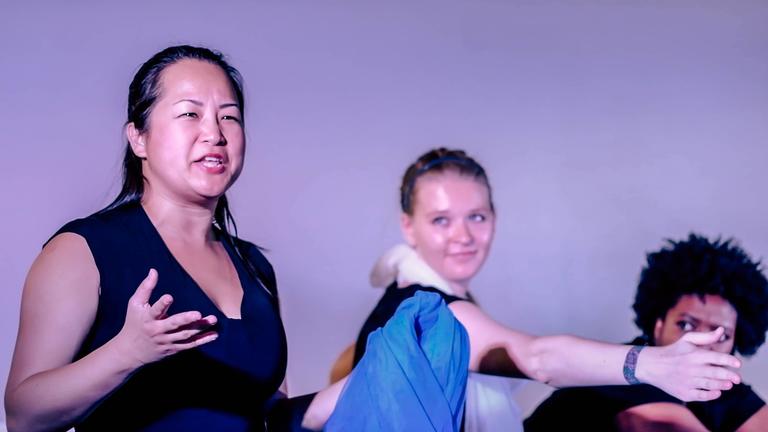 Engage your love of theatre arts to help people heal and foster social change
For 40 years, CIIS' Drama Therapy program has been exploring how therapeutically-adapted dramatic processes work over time to heal wounds, facilitate lasting change, and help people reach their highest potential. The training is academically rigorous, creative, and multilayered with an eye to leveraging the discipline in ethical, respectful, and skillful ways.
A Closer Look at Drama Therapy
Program Director Renée Emunah describes Drama Therapy, clears up some common misconceptions, and explains how Drama Therapy leads to "liberation from confinement."
The Master's in Counseling Psychology with a concentration in Drama Therapy is a Board of Behavioral Sciences-approved program taught in person. As one of the first two approved Drama Therapy graduate programs in the US, we have long been investigating the dynamic and multifaceted integration of theatre and therapy. The program integrates experiential, theoretical, and clinical courses in a curriculum designed to train students to become skillful, ethical, and culturally attuned drama therapists.
Our Counseling Psychology M.A. programs
Which one of our five unique specializations is right for you?