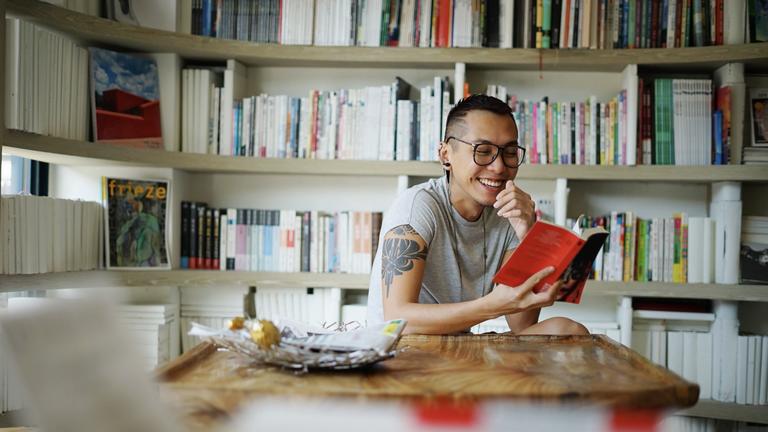 Bachelor of Arts in Interdisciplinary Studies
An online bachelor's degree completion program that meets you where you are
Program Overview
Our Approach
CIIS' Bachelor of Arts in Interdisciplinary Studies allows adult and nontraditional students to transfer and complete their bachelor's degree in three semesters. The core curriculum focuses on social justice, personal growth, and transformation. With the support of an advisor, students have the freedom to choose their electives to align with their career goals.
Throughout the program, students remain with the same small cohort, building relationships and collaborating on co-creating knowledge. The curriculum centers issues that matter most to each cohort order to provide a sense of self and community.
Career Paths
Our graduates go on to make a difference in their communities. Many continue their education by advancing to a master's program, while others step directly into careers in a wide variety of fields. The flexibility and critical thinking skills mastered in a B.A. in Interdisciplinary studies prepares students for jobs in:
Social justice advocacy and organizing
Journalism and marketing
City government and policy work
Early childhood and secondary education
Entrepreneurship and consulting
Social work and mental health support professions
Technology development
Farming and environmental stewardship
Curriculum
Courses in the Interdisciplinary Studies program are taught from an integral perspective and evolve each semester to best suit our students and faculty, contemporary culture, and emerging scholarship. Faculty and students are collectively guided by their own valuable frameworks as well as a progressive roadmap:
First semester: self & society, integral learning, and modern perspectives
Second semester: culture & community, knowledge & inquiry, and research & writing
Third semester: global studies, social change, and senior project
Courses are offered in a flexible online format with many weekend options to accommodate our students' potential work or caregiving schedules. Support from our close-knit community, including one-on-one connection with academic advisors, also enhances our flexible, student-centered approach.
Upon entering the program, students will create an academic plan outlining transfer units, degree requirements, and courses for the year, so that students can feel confident in their ability to achieve their educational and career goals. CIIS is ready to assist with credit transfers (including military credits), and many students are eligible to receive financial aid scholarships.
Curriculum Highlights
BIS 1225 Liberatory Education (4 units) This course promotes perspectives and educational practices that create an environment that centers a culture of inquiry, equity, and engagement in the co-creation of knowledge and understanding. We'll explore education as a liberatory project as a way of having agency and getting free. Group discussion, exercises, and textual analysis allow students to reflect on shared resources, how to learn in new and unfamiliar ways, and at times "unlearning" previously relied-upon strategies. Students write critical reflections on themselves as learners.
 BIS 1228 Theories of Justice (4 units) This is an interdisciplinary course that will integrate the philosophical constructs of justice with an analysis of contemporary social issues. The class will explore a range of paradigms and religious beliefs that inform and reify contemporary concepts and practices of justice. Drawing on indigenous, Afro-centric, and other non-Western philosophies and spiritualities, this course presents a body of knowledge centering transformative and restorative justice practices. We will address research justice, gender justice, racial justice, and more. An exploration of ancient and contemporary examples of justice practices will allow students to develop practical facilitation tools and skills.
BIS 1230 Planetary Interconnections (4 units) From a human perspective, the Earth is becoming a less healthy place to live. Globalization has created opportunities for combating poverty and disease and for collective action. It has also created opportunities for horrific exploitation of natural resources, including humans and other living beings. Capitalism typically treats the impacts of such practices as "externalities"— that is, not of economic consequence, not figured into the price of things. Understanding planetary interconnections involves ecology, economics, and multiple—and often contradictory—cultural values and perspectives. In this class, teams of students will take on specific issues to research and develop art-based strategies for promoting positive change.
Semester 1 | Fall 

BIS 1224 Introduction to Social Ecology (4 units) 

BIS 1225 Liberatory Education (4 units) 

BIS 1226 Senior Seminar: Learning, Cognition, and Writing (4 units) 

Semester 2 | Spring 

BIS 1227 Decolonizing Worldviews (4 units) 

BIS 1228 Theories of Justice (4 units) 

BIS 1229 Senior Seminar: Introduction to Research Methods (4 units) 

Semester 3 | Summer BIS 1230 Planetary Interconnections (4 units) 

BIS 1235 Movement Building and Social Change (4 units) 

BIS 1236 Senior Seminar: Senior Project (4 units)
Entry Requirements
CIIS invites any students, including non-traditional students and adult learners, to apply to transfer to the University and complete their Bachelor of Arts degree.
Online Admissions Application: Begin the application process by submitting an online application and paying the non-refundable $65 application fee.

Minimum GPA: A GPA of 2.0 or higher in previous coursework is required. 

Transfer Credit Requirements: To be eligible for admissions, applicants must have completed a minimum of 54 transferable semester units. General education requirements are designed to give you a broad background in various disciplines.

Transcripts: Applicants must submit official transcripts from all accredited academic institutions attended. If not sent electronically, transcripts must arrive in their official, sealed envelopes. Transcripts can be mailed to 1453 Mission Street, San Francisco, CA 94103. If you have earned more than 54 units, but less than 60 units, we will also require a copy of your high school diploma, transcript, or GED certificate.

General Education Requirements: The completion of the following fields is not a prerequisite to enter the program, but rather an assessment of general education requirements necessary for graduation. We encourage you to meet as many of these requirements before entering the program, however, if you are lacking units, often you'll be able to take them as elective courses while enrolled in the program at CIIS.

3 units of college level math
9 units of humanities and art
6 units of natural sciences
6 units of expository writing
9 units of social sciences
3 units of oral communications

If you are uncertain about your eligibility, you can email your unofficial transcripts to the School of Undergraduate Studies for an unofficial transcript evaluation at jjohnson1@ciis.edu.

Letter of Recommendation: One letter of recommendation from someone who can speak to your academic abilities or preparedness (preferred), or your work/professional experience. The letter should not be from a close friend, family member, or therapist.

Admissions Essay: One essay is required per application. Submit an essay (five-to-seven pages typed, double-spaced) that incorporates discussion of the following:

How this program is a good fit for you
Experiences that shaped your desire to return to college now
Your interest in majoring in interdisciplinary studies
Experiences that have prepared you to work in a collaborative learning community.
Your goals and expectations for yourself in the program

Interview: Once the office of admissions receives a complete application, successful candidates will go onto faculty review (you will receive an email when this happens). At that point, the department will contact you for an interview if they find you a viable candidate. Please allow two-to-three weeks time for faculty to contact you to schedule an interview.
A Bachelor's Degree Completion Program is an academic program specifically designed for students who started, but did not finish, their Bachelor's degree. Previously earned credits (a minimum of 54 credits) must be transferred in order to enter the program.

Online students will attend a two-day, in-person intensive to begin each semester. Following the intensive, all learning is done online via our online Learning Management System, Canvas. All online classes allow students to continue their learning, collaboration, and discussions that they began at the intensives.

The program follows a semester format. You can find important dates and deadlines for each semester on the Academic Calendar.

The online classes are asynchronous, so they do not meet in real time. Asynchronous classes offer students the flexibility to study in a self-paced manner. While most asynchronous classes still have submission deadlines, students can connect with materials, peers, and instructors on their own schedules within the parameters of the instructor's syllabus. In most cases, this means that course activities and assignments can be completed at any time during a given week of the course, rather than at a specific class meeting time.

Online courses at CIIS are delivered through the school's learning management system, Canvas. Course menus in Canvas usually feature links to the syllabus and course content like lecture materials, readings, documents, websites, discussion forums, and other learning tools. Throughout the semester, instructors post assignment grades to the Gradebook in Canvas.

Instructors may occasionally hold a synchronous session held virtually during the semester and is conducted over an online platform such as Zoom or BigBlueButton.

Hardware:

Computer with fast processing speeds with at least 4 GB of memory, 128 GB of storage
Reliable high speed internet connection
The most recent browser release (Chrome and Firefox are recommended)
Headset and microphone
Webcam

Skills:

Basic computer skills
Ability to use email
Ability to use Microsoft Word, Excel, PowerPoint, etc.
Search engine skills
Ability to attach and upload documents and materials

Yes, a student that wishes to request a disability-related accommodation in order to attain their education at the school, including any specific accommodation to participate in the online learning environment, may submit a request for the accommodation to Student Disability Services at sds@ciis.edu.

The Office of Student Affairs will investigate the feasibility of providing the requested accommodation(s) for the student and will require the student to provide documentation of disability status.

All reasonable attempts will be made to address a request to accommodate a recognized disability to support the requesting student's ability to attain education at the school.

The minimum number of transferable units required to enter the program is 54 units.* CIIS accepts a maximum number of 84 transferable units, with up to 75 in the lower division and up to 40 in one subject area (potentially more than 40 for interdisciplinary studies).

Within the limits cited above, we accept as transfer credit:

Work in college level classes completed at regionally accredited institutions of higher learning in the U.S. and Canada or from other foreign institutions provided that acceptable documentation and evaluation demonstrates that these institutions and their courses are equivalent to regionally accredited institutions. International applicants must submit foreign transcripts to a foreign credential evaluation service for a "course by course" evaluation. CIIS accepts evaluations completed by the World Education Service (WES) and J. Silny & Associates, as well as from current members of the National Association of Credential Evaluation Services (NACES).
Documented military training, granting credit based on the American Council on Education (ACE) guidelines.
Test results from the College Level Examination Program (CLEP), Advanced Placement Exams, and Excelsior College Exams (ECE) may provide a student with a total maximum of 30 units. The CLEP exam is administered by the College Board, a non-profit organization which is known for its SAT, PSAT, and Advanced Placement programs. Applicants must provide the Institute with official test results.

Further criteria for transferable credit include:

College Level Work: Courses must be college level. This means that courses that are developmental or college-preparatory will not transfer. Graduate level courses may be accepted as transfer credit; students should understand, however, that credit can be counted towards only one degree and that graduate credit applied to an undergraduate degree cannot then be applied again for a graduate degree. Associate of Arts (AA) credits are acceptable except for developmental or college-preparatory courses.
Grade Criteria: Students must have earned passing credit or a grade of C or better. Coursework marked by a grade of D, D-, F, or NP (No Pass) or incomplete work is not transferable.
Physical Education: CIIS does not accept physical education credit except in specifically defined areas: dance, yoga, and some forms of martial art.
Double Credit: Students cannot receive credit twice for the same course of study. This is most easily determined when courses are standardized mainstream college curricula and bear comparable or identical names. It may be less easy to determine in other circumstances. More specific courses, for example, "Modern European Art," are considered as fully separate from survey courses, such as, "Western Art Through The Ages," even though there may be some duplication of material. In certain cases, course descriptions may need to be procured to determine content overlap.
Single Subject Limits: Because the BA completion degree is interdisciplinary, students must demonstrate some balance in their studies. A limit of 40 units, or 1/3 of the degree, has been set in this area. However, it is important to apply this criterion thoughtfully. Subjects which are inherently interdisciplinary such as Women's Studies or some ethnic studies may be viewed differently. Simply because some studies may share certain historical or theoretical background may not make them a single subject.
Extension Credit: CIIS accepts a maximum of 12 units completed in university extension programs for professional development. These units are reviewed on a case by case basis. Students should be aware that there is no guarantee that these units will be accepted. Please note that Continuing Education Units (CEU) units are not transferable.

You can submit your transcript(s) to the Admissions Office for review. These do not need to be official transcripts, but students will need to submit official transcripts with their application. Students with outstanding official transcripts and/or work-in-progress can be accepted into the program on a provisional basis. The provisional status impacts the packaging and disbursement of a student's financial aid package; students will not be eligible for financial aid until they move to full admission status.

Yes, as long as they meet the criteria listed above and you can present an official transcript. The institution(s) you attended may need some extra time to retrieve your records, but the credits you earned do not expire. General education requirements may need to be repeated, especially in the field of science because scientific knowledge changes over time.

No, students can meet their GE units while in the program, including the math GE requirement.

The completion of the following fields is not a prerequisite to enter the program, but rather an assessment of general education requirements necessary for graduation. If you are lacking units in one of these fields, you'll be able to take them as elective courses while enrolled in the program here:

3 units of college level math
3 units of experiential art
6 units of natural sciences
6 units of expository writing
6 units of humanities
9 units of social sciences
3 units of oral communication

The exact length depends on a student's number of transfer units and what workload a student wants to carry per semester, which typically ranges between 12-18 units per semester. Students can graduate in as quickly as one year (68%), and most students complete the program in 3-4 semesters. To graduate, a student must earn 120 units and complete the core curriculum, as well as all general education requirements (if these haven't been met prior to entry into the program).

Only full-time study is available for BA degree completion students, but the program is designed for adults with busy lives. The program requires a commitment to attend all of the 18 cohort weekends throughout the year, plus whatever electives and/or general education courses a student might need to take (based on their number of transfer units). Based on the number of transfer units a student has, full-time course of study works out to 12-18 units per semester.

Beyond the 18 cohort weekends for the year, students entering the program with less than 84 transfer units and missing general education courses need to plan in additional class and work time to take courses. Students can take their elective courses either in the School of Undergraduate Studies, in select graduate courses offered in the School of Consciousness and Transformation, or public program workshops offered for academic credit. Elective and/or general education courses offered in the BA Degree Completion Program are typically offered in the following formats:

5 Friday afternoons of cohort weekends (1:00pm-5:30pm)
5 Sundays of cohort weekends (10:00am-2:30pm)
3-5 meetings on alternate Saturdays that are not cohort weekends (either from 9:00am-5:00pm or for a 4.5 hour time slot)

We also offer:

1-unit elective courses that typically meet one weekend, all-day Saturday and Sunday
Intensives that meet for a compressed period of time intensely (for example, five consecutive days all day)

Every student is different and the amount of time they will spend on reading, writing, preparing, and working on projects may differ. A good rule of thumb, however, is to plan in 2 hours/week for each unit of credit for the coursework (in addition to the time spent in class). For example, if a student takes only the core curriculum of 12 units, they can expect to spend (12 x 2 =) 24 hours/week on coursework. Similarly, if a student takes the core curriculum, as well as a 3-unit math class, they can expect to spend (15 x 2=) 30 hours/week on coursework.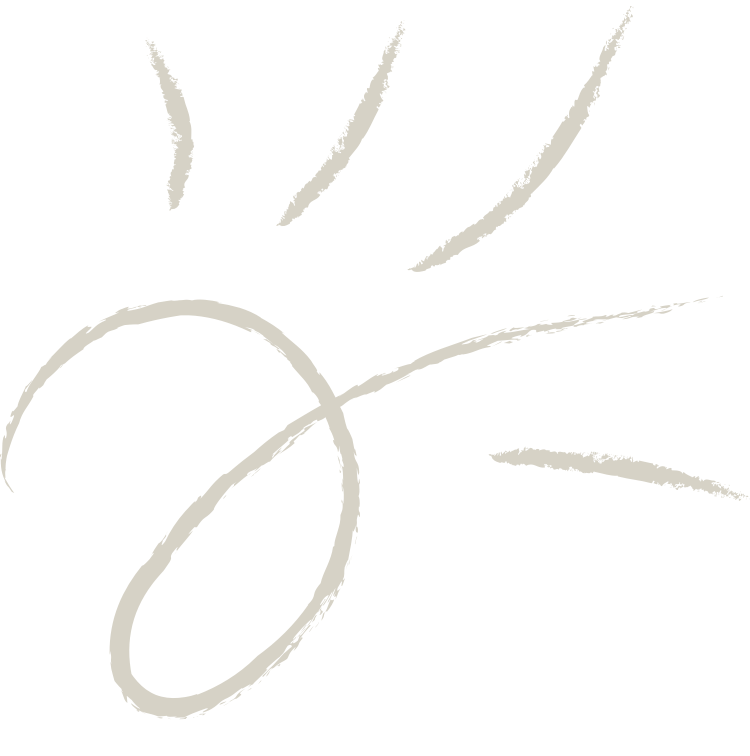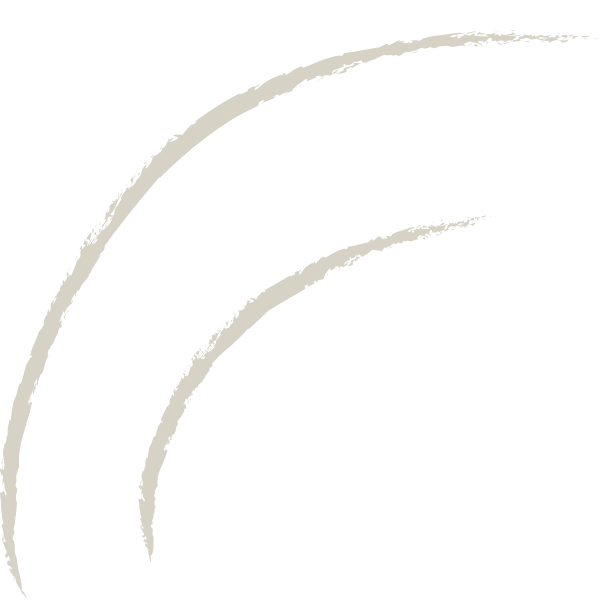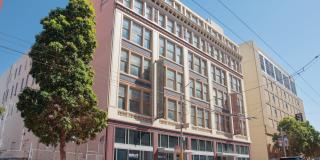 Take the Next Step
For over 50 years, CIIS has been at the forefront of education that integrates rigorous science, innovative scholarship, and social justice. You will learn from faculty at the forefront of their fields, local artists and activists, and a community of peers as passionate and dedicated as you. There's never been a better time to be here – let's build a healthier and more equitable world.