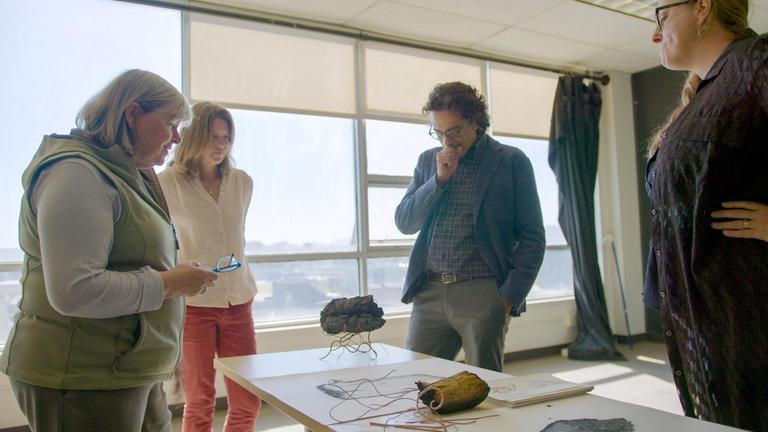 Master of Fine Arts Interdisciplinary Arts and Writing
Program Overview
Our Approach
Through classes, workshops, and events, CIIS' Master of Fine Arts program engages a culture of inquiry to further develop and articulate your work. We believe that through this conversation across the arts, genuine and meaningful discovery happens.
Throughout the program, students have individualized sessions with faculty advisers and can enroll in four mentorships with art professionals to hone their craft or learn new skills. This one-on-one support helps to expand students' creative range and prepare for the next steps as an art professional.
Career Paths
CIIS' MFA curriculum is designed to help launch or expand your professional career as an artist and maker. Using the coursework as a guide, students have the opportunity to develop strategic tools and materials necessary to meet their professional goals.
Media
Coaching
Editing and publishing
Arts administration or non-profits
Education and academia
Arts advocacy and activism
Curriculum
The MFA in Interdisciplinary Arts and Writing is a two-year, 39-unit asynchronous, online program with required course meetings during the intensive each fall and spring semester. Students may choose to come to San Francisco and attend the intensive in person or may choose to attend the classes virtually. The in-person portion of the intensive include building relationships with cohort members and the MFA community, visits to Bay Area art events or organizations, and opportunities to learn from guest artists through short workshops, readings, talks, and panel discussions.
Curriculum Highlights 
MFA 7104 Creative Inquiry for Interdisciplinary Artists (3 units) This course is grounded in the belief that curiosity about one's work and world are valuable and related to each other--and it provides you the chance to engage inquiry as a discrete act (a way to ask specific questions) and a way to probe larger contexts. Through readings, class visits with guest artists, interdisciplinary exercises, and/or arts activities, we'll ask: What environments allow a question to thrive and become the working matrix for your art? Which questions arise for you in the context of what art or arts practices? In what ways do your questions, art and world correspond with each other and how can you be responsive to, articulate about, and assess that correspondence?
MFA 7282 Arts in Context (3 units) What do I make and why? What is my relationship to art and art making? How do I name myself as an artist and why? In this course, you'll learn to articulate your artistic heritages and the social, cultural, political, historical, spiritual, psychological, and/or contemporary influences on your work. You'll learn to talk about yourself as an art maker and place yourself within an art lineage and current generation of artists. You'll also seek out potential new influences that will initiate the future of your work. Through reading, discussion, art making, inquiry, and research, you'll create and present the context that holds your work.
MFA 7128 The Artist in the World: Preparing the Artist's Portfolio (3 units) All cultural producers (visual artists, writers, performers, et al.) must discover methods for bringing their ideas into the public realm; they must also determine how they want their work to engage with the world politically and socially. Through the examination of models from varied disciplines, you will formulate individual strategies to present your work autonomously. Coursework places a strong emphasis on examining methods of practice at work in the world and considers the varied approaches that artists take as strategic models. Work includes external research in this area, alongside the development of personalized foundation materials, such as artist statements, narrative biographies, and résumés, and an action plan for garnering emotional and financial support. Coursework also develops the communication skills and materials necessary for self-promotion, including visual presentations, written materials, and tools for the web. The course is designed in the spirit of a think tank, and coursework will be tailored to the creative pursuits of enrolled students.
Course of Study
This is a sample course of study for a Fall start (39 units total). With approval of the MFA Program Chair, students can take 3-12 units in East-West Psychology (or other School of Consciousness and Transformation programs). Each East-West Psychology course (or course from another School of Consciousness and Transformation program) will substitute for an MFA course. All courses taken outside the MFA must be selected in consultation with and approved by the MFA Program Chair.
Semester 1 | Fall

MFA 7104 Creative Inquiry for Interdisciplinary Artists (3 units)

MFA 7095A Interdisciplinary Arts Workshop (3 units)

MFA 6390 Narrative Arts -OR- Focus Area (3 units)

MFA 7219A Arts Mentorship (1 unit)

Semester 2 | Spring

MFA 7282 Arts in Context (3 units)

MFA 7219B Arts Mentorship (1 unit)

MFA 7206 Arts Practice: Narrative Writing -OR- Focus Area (3 units)

MFA Elective (3 units)

Semester 3 | Summer Intensive

MFA 7713 MFA Project Proposal (1 unit)

MFA 7222 International Summer Exchange (2-3 units) 

-OR- 

MFA 7225 Art as International Home (3 units) 

-OR-

MFA 7219 Arts Mentorship (1 unit) -AND- MFA 7300 Internship (2 units)

Semester 4 | Fall

MFA 7712A MFA Project (3 units)                                                                                                

MFA 7219D Arts Mentorship (1 unit) 

MFA 7095C Interdisciplinary Arts Workshop 

-OR- Choose one:

MFA Elective (2-3 units)

-OR- 

MFA 7038 Interdisciplinary Pedagogy 

-OR-

MFA 7200 Art Practice as Research 

-OR-

Focus area course from another department (2-3 units)

Semester 5 - Spring

MFA 7712B MFA Project (3 units)

MFA 7128 Artist in the World (3 units)
Online Application: Begin the application process by submitting an online application and paying the non-refundable $65 application fee.

Minimum GPA: A GPA of 3.0 or higher in previous coursework is required. However, a GPA below 3.0 does not automatically disqualify an applicant and CIIS will consider a prospective student whose GPA is between 2.0 and 3.0. These individuals are required to submit a GPA Statement and are encouraged to contact the Office of Admissions to discuss their options.

Transcripts: Official transcripts from all accredited academic institutions attended where 7 or more credits have been earned. If transcripts are being mailed to CIIS, they must arrive in their official, sealed envelopes. Transcripts from institutions outside the US or Canada require a foreign credit evaluation through World Education Services (WES) or CIIS will also accept foreign credential evaluations that are in a comprehensive course-by-course format from the current members of the National Association of Credential Evaluation Services (NACES).

Degree Requirement: An undergraduate degree (B.A., B.S., or the equivalent) from an accredited college or university.

Autobiographical Statement: A five-to-seven-page essay incorporating some or all of the following questions:  What experiences, interests, goals, and preparation do you bring to the MFA at CIIS? What projects are you currently working on? How would you describe yourself as a writer, artist, performer, community arts activist or inter-artist?  What influences and experiences have been central for you? What prepares you for undertaking the MFA now?

Art sample: For writers, 15 to 30 pages of poetry, prose, script, or mixed genre work. For visual, performing, sound or interdisciplinary artists: please provide links or URLs (or you may submit CDs or DVDs). Artists working in more than one form may submit samples in multiple forms.

Vision/Goal Statement: A one-page statement speaking to the following: What do you hope to accomplish during your time with us and how do you hope to develop professionally? What do you hope to achieve artistically and professionally in the next five years? How is the MFA important to helping you achieve these things?

Two letters of recommendation: One from an academic advisor or someone familiar with your ability to do academic work, and one from a professional artist in your general field. Alternatively, one of the letters may be from a supervisor in a recent professional or volunteer setting.

Candidate Selection

You must complete your bachelor's degree before beginning the programs; there is no requirement as to the field of study of the undergraduate degree. You can demonstrate appropriate levels of accomplishment and commitment to your art by means of work samples and personal statements. We welcome students from all backgrounds; however, the Admissions Committee may ask students with limited arts or writing experience to supplement their degrees with some additional CIIS coursework.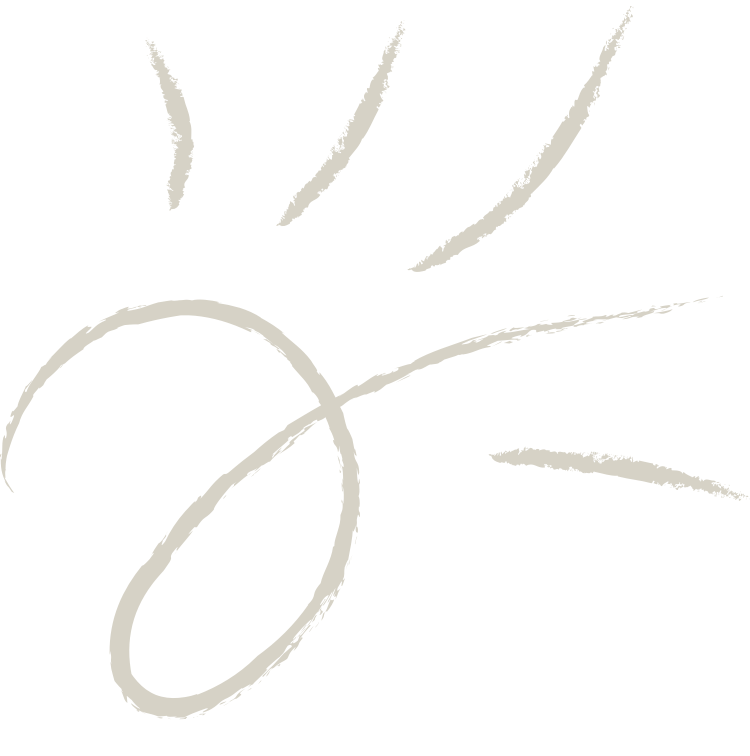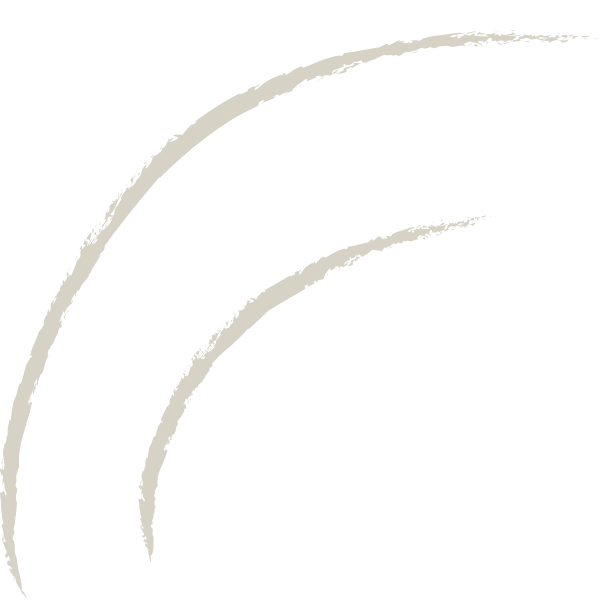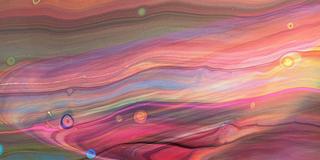 Take the Next Step
For over 50 years, CIIS has been at the forefront of education that integrates rigorous science, innovative scholarship, and social justice. You will learn from faculty at the forefront of their fields, local artists and activists, and a community of peers as passionate and dedicated as you. There's never been a better time to be here – let's build a healthier and more equitable world.