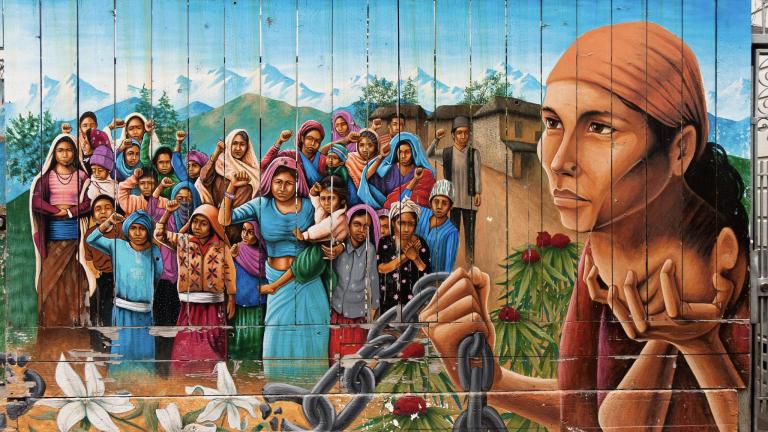 Department of Anthropology & Social Change
Renowned for its focus on activist research, anarchist anthropology, and social justice.
CIIS' Anthropology and Social Change department is renowned for its focus on activist research, non-hierarchical communities, and social justice.
Our programs reflect an integration of social, political, economic, and environmental issues. Rather than analyzing them separately, these themes are approached as united. Our learning community is a convivial space where we consider social movement histories and create a shared understanding of how to consider these movements. Scholars and activists together engage in the learning process, inspired by an extensive and positive history of education amongst modern and cost-free schools and universities.
Close Video
Queering Motherhood: Dr. Talia Molé on inquiry and finding community
Queering Motherhood: Dr. Talia Molé on inquiry and finding community
Work That Matters with Talia Molé
"We are at a moment in time when we have the ability to reimagine our narratives." Talia Molé (she/her), Ph.D., MFT Anthropology and Social Change Alumna. Dr. Molé shares her co-research on queering the model of the mother.
The Anthropology and Social Change department at CIIS offers degrees that emphasize activism and social justice through scholarship. With so many crises around the globe, systematic research of utopian alternatives are more necessary now than ever. We engage in the process of co-research to explore existing alternatives and possibilities for social change. This process dissolves traditional barriers between research and political activism, creating instead an opportunity for co-learning and mutual support. We believe in reciprocal learning and teaching with communities of praxis. We teach activist media and organizing skills according to decolonial, postcapitalist, and radical models, and our students graduate ready to bring about positive change in their communities.
Our Programs
Our programs reflect an integration of social, political, economic, and environmental themes and issues. Instead of analyzing them separately, we treat these themes as interconnected.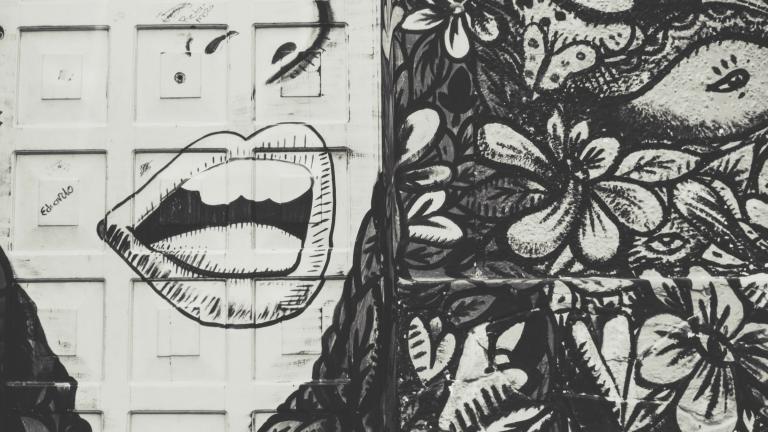 The M.A.
M.A. in Anthropology and Social Change - A community-centered, social justice-informed, two-year online master's degree for anthropology scholars.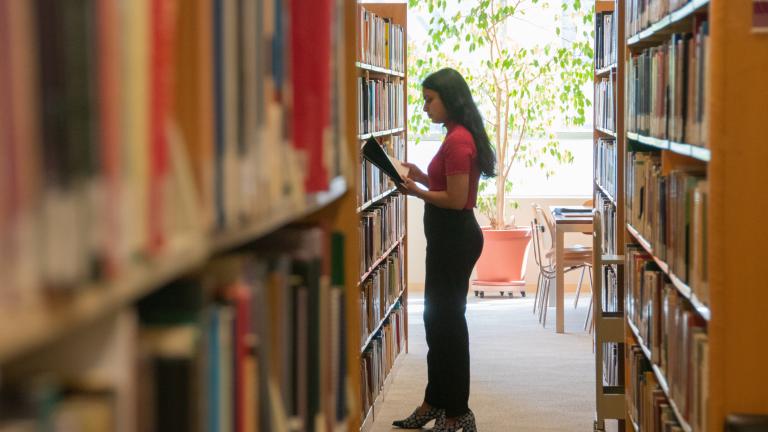 The Ph.D.
Ph.D. in Anthroplogy and Social Change - A doctoral degree centered in counter-hegemonic and liberatory principles.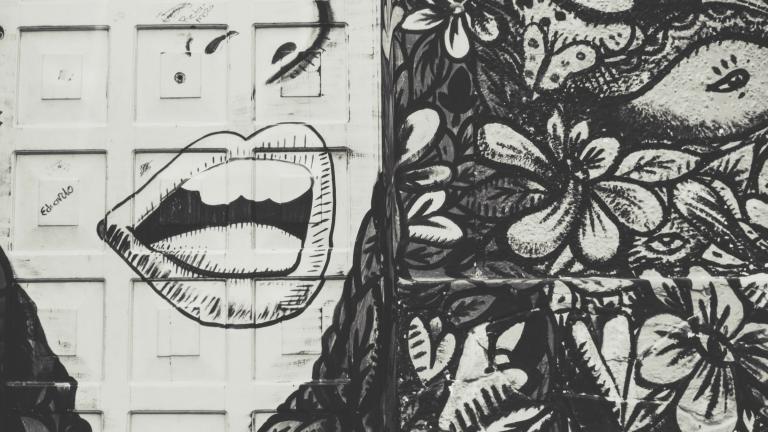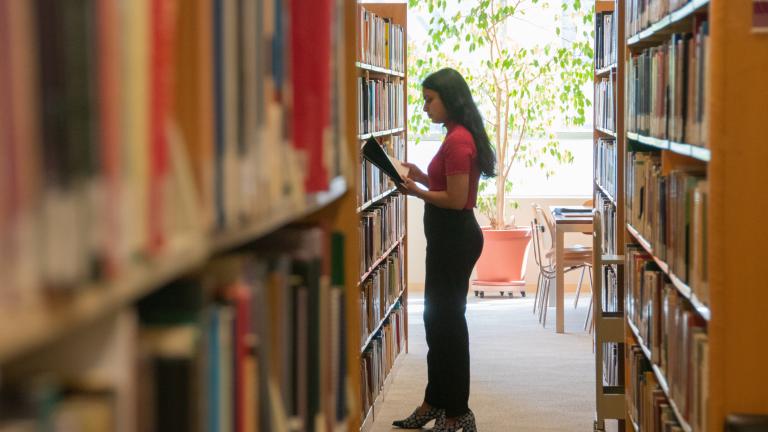 Our courses are taught in a synchronous format with live zoom lectures. This allows our department to maintain an in-person community feel while staying online.

Worker cooperatives in Oakland, social centers in Italy, autonomous systems of justice in Guerrero, community gardens in Detroit, occupied self-managed factories in Argentina, "good government" of the Zapatistas, buenvivir (good life) and plurinationalism in Bolivia, participatory democracy in Kerala, solidarity economics of Mondragon, participatory economics in Winnipeg, pedagogy of the block in African-American communities, alternative environmentalism in Afro-Colombian river regions, legal pluralism, autonomy of migration, marginalized medical practices in South Asia, solidarity unionism in New York City, communal agriculture in Malawi, shack dweller democracy in South Africa, Copwatch in LA, biodiversity in Brazil, restorative justice in Ohio, knowledge commons and globalization, independent media, and autonomous food systems in Japan, are some examples of prefigurative cultures. There are so many more, and one of the responsibilities of our students is to discover them.

Students will work with some of the most prominent activists in the San Francisco Bay Area, as well as with core faculty from the department and the University. In this process of encounter and co-learning, students and faculty are expected to share ideas, debates, and practices of radical politics and social movements, as well as practical skills in research, organizing, campaigning, policy analysis, legal and environmental work, and activist media.

We offer several forms of convivia, or convivial spaces of knowledge communication:

Insight/Incite: Our participatory cinema monthly event, in collaboration with Sherman Street Cinema.
Political Laboratory: Held once each semester as a weekend-long convivial encounter of local or international scholars working on a particular project, students, and selected participants from the local community. Together they think collectively about a particular idea, book, concept, or project.
Autonomous Classroom: An experimental class created convivially by M.A. and Ph.D. students, a class where the world is turned upside down, students become teachers, teachers become students, and all graduate students autonomously design a class that they teach and self-manage over the course of one semester.
Guerrilla Workshop: An improvised event-space where students, faculty, or students and faculty, present on their current work. This includes papers to be presented at various conferences, report backs from academic or activist events, and dialogues relevant to anthropology, social justice, and critical theory.
Dialogues and Interrogations: Instead of interrogating people, in this public convivia, coordinated by Sasha Lilley, we interrogate ideas. This takes form in a bi-monthly conversation between activist journalists and prominent organizers and activist intellectuals.
Nomadic Cafe: Where we have nomadic discussions on spaces, places, and non-spaces.

In the past number of years, the Anthropology and Social Change Department signed specific agreements defining collaboration between a number of outstanding programs.

Rojava University, the main University in the Democratic Federation of Northern Syria (Kurdish). Rojava University was established in 2016 as part of a new experiment in higher education called "perwerde" in Kurdish meaning, teaching while learning and learning while teaching. This partnership greatly enhances the ongoing development of our own pedagogical approach. 
School of Social Innovation, St Paul University in Ottawa. The Élisabeth-Bruyère School of Social Innovation is the first school of social innovation in Canada. Its approach to social innovation is clear: its objective must be social transformation. Its pedagogical approach is founded on practical engagement, block-style teaching, and integration with the Mauril-Bélanger Social Innovation Workshop.
Our program has signed a specific agreement defining a collaboration with the Graduate Department of Sociology, part of the Institute for Humanities and Social Sciences at the Autonomous University of Puebla (BUAP); it is one of the finest social movement, critical theory-based programs in Latin America. Students in our program who are fluent in Spanish will have the option to continue their doctoral studies in Puebla's flagship social science department. The Institute is a home to some of the most significant theorists and social scientists from Latin America, including Raquel Gutierrez Aguilar, John Holloway, and Sergio Tischler. The agreement includes fellowships, faculty and student exchange opportunities, and many other exciting collaborative projects. For more information about this study opportunity, please contact us at anth@ciis.edu for more information.

Additionally, Anthropology and Social Change is now a member of the HAU Network of Ethnographic Theory (the HAU-N.E.T.). HAU is an international network of research centers and anthropology departments working together to support HAU's flagship journal and its innovative book series. For a list of current HAU-N.E.T. institutions, visit the HAU Network website.

CIIS Internal Scholarships

CIIS Diversity Scholarships: Both $5,000 and $10,000 annual levels. Awarded based on a combination of need and merit, to foster diversity in CIIS. Application deadline April-July.

CIIS Angeles Arrien Scholarship: $2,500 annually, with priority to Anthropology students. For preservation of Cultural Heritage, Multi-Cultural Bridging and Collaborative Efforts, Elder Support, and Youth Support. Application deadline May.

Activist Scholarships

Davis-Putter Scholarship Fund: Up to $15,000 annually. Application deadline April.  

Horowitz Foundation For Social Policy Awards: $10,000. Application deadline December.  

Diversity Scholarships

Paul and Daisy Soros Fellowships for New Americans: Up to $15,000 annually. For migrants and children of migrants. Application deadline October.

Ford Foundation: $28,000. Diversity scholarship supporting Ph.D. students in their final year of dissertation writing. Application deadline December.

Sigma Xi: $500-$5,000. For diversity in scientific research. Application deadlines March and October.

Travel and Language

Boren Fellowships: Up to $25,000. For immersive training in "critical languages" at any level of proficiency. Application deadline January.

Fulbright: Huge range of scholarships in different regions and at different levels. Amounts and deadlines vary.  

Marshall Scholarship: For fully funded study in the UK, recommended for our M.A. graduates looking to do doctoral work at London School of Economics or other British institution. Application deadline September.

Dissertation Funding

Charlotte W. Newcomb: Up to $31,000. For the final year of Ph.D. work in religion and ethics. Application deadline November.

Spencer Foundation: $27,000. For dissertation writing. Application deadline October.

The Angeles Arrien Scholarship Fund was established in memory of Angeles Arrien, Ph.D., to celebrate her life work and commitment to peace. The scholarship is awarded to two CIIS students in the Anthropology and Social Change program whose graduate work is relevant to one of the four key areas of emphasis:

Preservation of Cultural Heritage: Supports ceremonial space, creative arts, education, healing arts, language & oral tradition, and environment.
Multi-Cultural Bridging and Collaborative Efforts: Supports projects between countries, generations, professions, and faiths.
Elder Support: Honors elders as invaluable mentors and wisdom-keepers; supports dissemination of perennial wisdoms.
Youth Support: Fosters the development of emerging leaders, educational opportunities, character development, and peace practices.

Angeles Arrien was a cultural anthropologist, award-winning author, educator, and consultant to many organizations and businesses. Among her many achievements, she co-founded the Anthropology program at CIIS. Throughout her lifetime she lectured and conducted workshops worldwide, bridging cultural anthropology, psychology, and comparative religions; she contributed many practices from perennial wisdom to medical, academic, and corporate environments. She was the founder and president of the Foundation for Cross-Cultural Education and Research. Her books were translated into thirteen languages and she received three honorary doctorate degrees in recognition of her work in the world. 

The Angeles Arrien Scholarship is open to all current M.A. and Ph.D. Anthropology and Social Change students in good academic standing, and also to students who have been admitted to either the M.A. or Ph.D. program in Anthropology and Social Change within the award year. All applicants must have demonstrated financial need. Applicants will submit an application stating how their research and professional interests support one of the four areas of emphasis. A faculty selection committee will make the final award decision. The annual awards will be between $2,500 and $5,000 each. International students and applicants are eligible to apply. Please email us at anth@ciis.edu for details and deadlines.

Our department's founding chair, Andrej Grubačić serves as editor for the Journal of World-Systems Research, a biannual peer-review academic journal with a 25-year history, which was also one of the early adopters of an online, open-access format.

Our department regularly hosts lectures, conferences, and workshops on a variety of social justice issues that bring together scholars, activists and artists, both local and international. A one-day political laboratory on Radical Pasts, Radical Futures combined the intellectual and political experience of social movement theorists and activists Selma James, Peter Linenbaugh, Andayie, George Katziaficas, Ruth Reitan, and Scott Crow.

Aymara feminist from Bolivia, Julieta Paredes, gave a workshop presentation of "feminismo communitario." Against the Grain producer Sasha Lilley interviewed Iain Boal on his book on communes in Northern California. Silvia Federici and Selma James gave lectures, and organized a political laboratory, around the issue of Reproductive Labor and the Commons. Anarchist anthropologist David Graeber gave a key-note lecture on the first 5000 years of debt. Arturo Escobar presented on anthropology and post-capitalism.

Our visiting activist scholars include John Holloway, Jason W. Moore, Silvia Rivera Cusicanqui, David Graeber, Silvia Federici, Arturo Escobar, Adrienne Pine, and Havin Guneser. We co-sponsor events such as American Indian Movement West conferences, Howard Zinn Bookfair, The Western Workers Labor Heritage Festival, World-Ecology Research Network Annual Conferences, Anarchist Studies Conferences, Revolutionary Organizing Against Racism Conference, and the Institute for Social Ecology summer school. The Anthropology and Social Change program now has its own book imprint, Kairos, with the PM Press publishers.

To comply with federal Title IV regulations governing distance learning, CIIS is required to verify students' locations prior to engaging in financial transactions. There are 12 states that do not qualify to attend CIIS through distance learning. Please confirm that your state of residence is on our approved list on our State Authorization page.