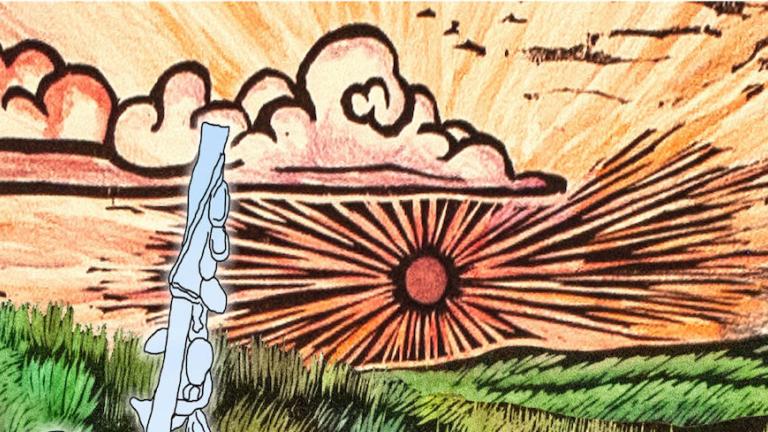 Professor and Students Step Up for Sacred Lands Under Threat
Less than two hours from the doorstep of the CIIS campus lies the pristine splendor of a landscape known as Juristac, a sacred place to the Amah Mutsun Tribal Band. This varied landscape of rolling hills, shaded woodlands, and murmuring streams boasts diverse flora and fauna, including several threatened species. However, the spiritual heartland of the Amah Mutsun may soon vanish, as a debt consolidation company seeks turn the site into a for-profit mine. CIIS faculty, staff, and students have been vocal in their opposition to this proposal, and will now be incorporating direct action into classwork, starting with a rally on September 10.
In April 2020, CIIS President Judie Wexler, along with 20 faculty members, submitted a statement opposing the development of the mine to the Santa Clara Planning Department and Board of Supervisors. Community members have also taken individual actions in support, but Professor Michelle Glowa of the Anthropology and Social Change Department knew more could be done. She has been instrumental in incorporating this current fight for justice directly into classes this semester.
In the days and weeks ahead, students will learn how Juristac (pronounced huris-tak) has been a sacred site for the Amah Mutsun for thousands of years. Centuries of colonialism have forced the Mutsun people off their land, and today they do not own it according to American laws. Instead, Juristac is now owned by a San Diego-based corporation, the Debt Acquisition Company of America, who plan to destroy the ceremonial hills and excavate 40 million tons of sand and gravel, rendering the land unrecognizable. To counter this, The Amah Mutsun aim to show the Santa Clara County Planning Department that the land should be the site of a groundbreaking indigenous cultural park where conservation, public education, and indigenous land management come together. The rally is part of the plan to demonstrate public support for such a park.
Anthropology and Social Change classes will be attending in person or watching the livestream of the rally. They will then integrate their experience and learning into the Political Ecology Seminar. Professor Glowa believes, "This is an essential time for the CIIS community to recognize that we can learn today from Amah Mutsun leadership about how to restore and heal relationships to land, foodways, and our climatic future. Standing with the Tribe to oppose the mine is a first step in that learning."
All CIIS faculty, staff and students will have the opportunity to join the rally for Juristac in San Jose on Saturday, September 10 in solidarity with the Amah Mutsun, and alongside a coalition of 60 co-sponsors such as the ACLU of Northern California, Green Foothills, and the Northern California Environmental Justice Network. For more details about the rally, visit the official site.
For other ways to learn more and to support Juristac and the Mutsun people, see this list.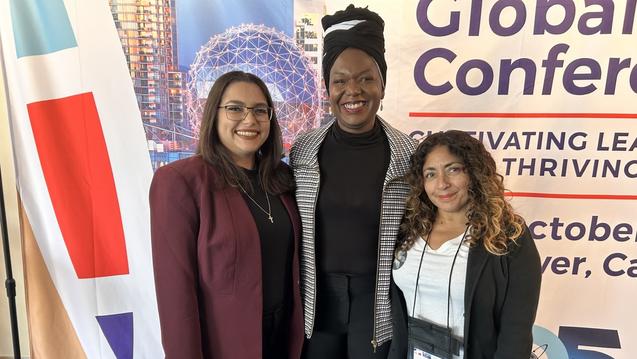 Graduate students in CIIS' Transformative Leadership Master's Program Capture Prestigious ILA Student Case Competition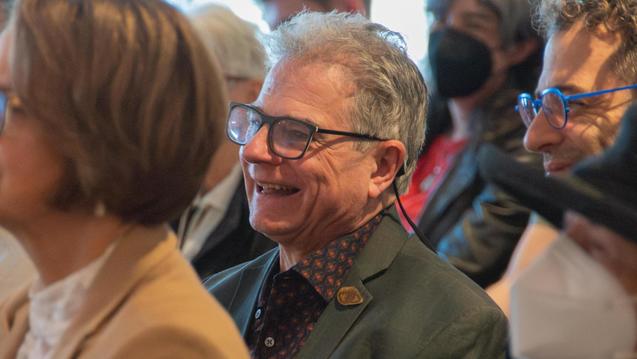 Alec MacLeod, long-time CIIS Professor, shares his thoughts about teaching, his students, and reflects on his recent retirement