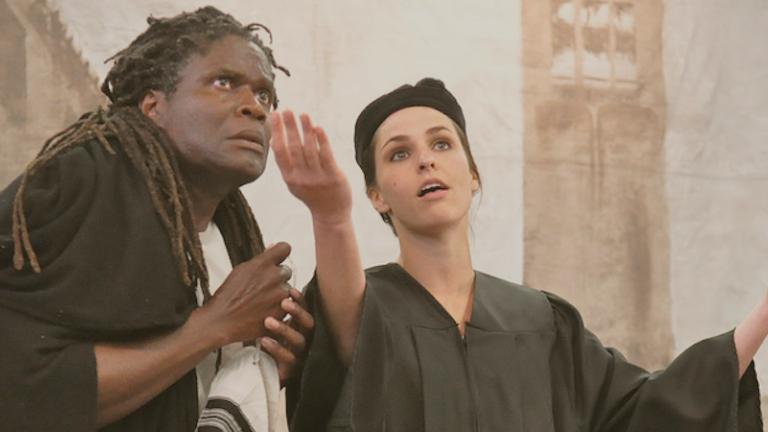 Alum Suraya Keating Directs Shakespeare at San Quentin Prison
Expressive Arts Therapy Alum Suraya Keating directed a production of Shakespeare's "Merchant of Venice" starring male inmates at San Quentin State Prison
Expressive Arts Therapy Alum Suraya Keating and Marin Shakespeare's Managing Director Lesley Currier directed a full-length production of Merchant of Venice starring male inmates at San Quentin State Prison.
Suraya has worked as the lead drama instructor for Marin Shakespeare's Shakespeare at San Quentin program since 2005. Suraya writes in a recent newsletter to her community,
The power of making a positive difference is one of the greatest powers we have as human beings."
"The men's performance was a shining example of how we can use our energies and talents to create something which invites reflection, joy and unity rather than blindness, hatred and division."
The Marin Independent Journal also published an article titled, "San Quentin prisoners perform Shakespeare play about mercy, revenge," about the piece, highlighting some of the actors' personal stories, stressing their inherent humanity, and ultimately revealing how essential this creative outlet is for many of them.
For the past four years, Suraya has also trained and supervised CIIS Drama Therapy students to assist with these productions. This year's Merchant of Venice featured Drama Therapy students Aemilia Kriss, Kim Moody and Alexandra Goldsmith.
Suraya also spearheaded a Parallel Play program at the prison, in which inmates are invited to write and perform original, theater based monologues on themes from the current Shakespeare play they are rehearsing
The next original theater show, directed by Suraya and produced by Marin Shakespeare Company is entitled Parallel Play: Original Theater Inspired by Shakespeare and will be performed at San Quentin on October 4, 2013.
Inspired to create opportunities for men getting out of prison to serve as role models and mentors to at-risk-youth, Suraya co-founded the Prison Bridges Project, which offers expressive arts therapy and drama therapy based workshops for youth, including a Positive Choices workshop and a PlayFormance program at schools, agencies and at juvenile hall.
The Prison Bridges Project offers training and internship opportunities in various correctional facilities and also recently produced a documentary, Shakespeare in Blue which explores the healing power of using theater and the arts with people in prison.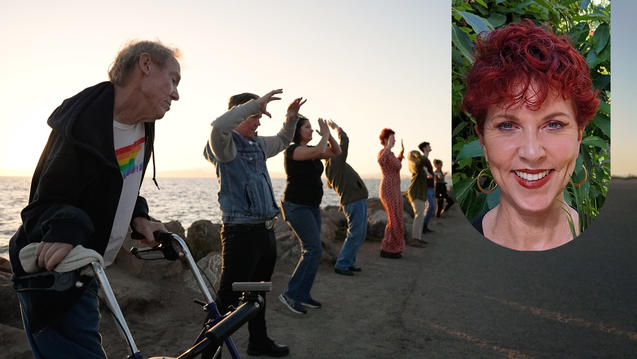 An interview with Drama Therapy alumna Grace Walcott about her documentary, "River of Life LGBTQ+"