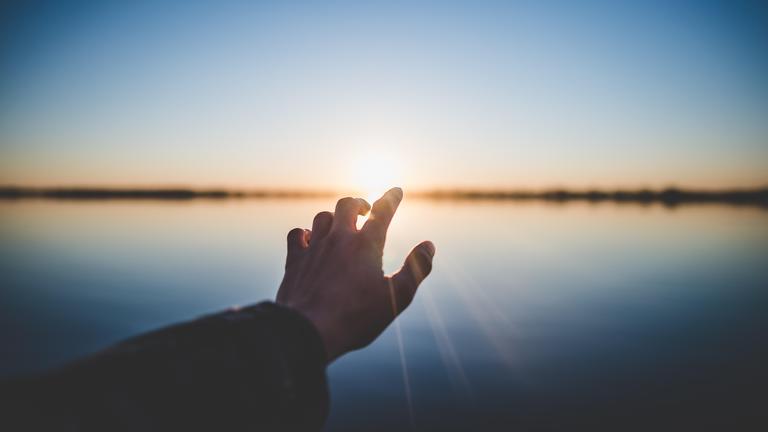 Releasing Your Stress and Pain With EFT Tapping
A Workshop With Dawson Church and Mirjam Paninski
7-Hour Online Workshop
Six APA/BBS CEs are available for an additional fee of $30. After you register for the workshop, your confirmation email from Eventbrite will contain a link to the site where you can purchase the APA/BBS CEs from our co-sponsor, Spiritual Competency Academy (SCA). APA/BBS CEs may be purchased at any time before the workshop, but only those who have purchased in advance will receive the credits. See below for details.
Despite the problems in our world and the personal challenges we face in our lives, we don't have to live with stress. Clinical trials show that the practice of Emotional Freedom Techniques (EFT) Tapping lowers stress and helps to build resiliency.
EFT Tapping is a self-help method based on cognitive therapy and acupressure, working with the same energy meridians used in traditional acupuncture to treat physical and emotional ailments. This technique has been in use for over 5,000 years, harnessing the power of acupuncture without the invasiveness of needles. EFT Tapping can help with most common problems people face whether it's lack of self-confidence—or weight, cravings, and addictions—or physical pain or disease or mental health challenges like phobias, depression, and anxiety, EFT Tapping has a proven track record of success.
Join EFT Tapping expert and primary researcher of over 20 clinical trials, Dawson Church for an interactive workshop on tapping practices for combatting stress and pain. Dawson, along with EFT practitioner Mirjam Paninski teach participants how to practice the basics of EFT and work on their own stress and pain in real time. This practical workshop is the fastest and most effective way to apply the benefits of EFT to the stresses of our lives.
Learn tapping techniques to incorporate into your own self-care routine, or for helping your clients.
Teachings are appropriate for healthcare professionals as well as the general public. Healthcare professionals will be able to incorporate the tools and practices offered in this program in ways beneficial to clients or patients.
Dawson Church, PhD, is an award-winning science writer with 3 best-selling books to his credit. The Genie in Your Genes was the first book to demonstrate that emotions drive gene expression. Mind to Matter showed that the brain creates much of what we think of as "objective reality." Bliss Brain demonstrates that peak mental states rapidly remodel the brain for happiness.
Dawson did his undergraduate and graduate work at Baylor University and obtained his doctorate at Holos University under the supervision of Harvard-trained neurosurgeon Norm Shealey, MD, PhD, founder of the American Holistic Medical Association.
Dawson has conducted dozens of clinical trials and founded the National Institute for Integrative Healthcare to study and implement promising evidence-based psychological and medical techniques. Its largest program, the Veterans Stress Project, has offered free treatment to over 20,000 veterans with PTSD over the past decade.
His groundbreaking research has been published in many prestigious scientific journals. Dawson is the editor of Energy Psychology: Theory, Research, & Treatment, a peer-reviewed professional journal.
He shares how to apply these breakthroughs to health and athletic performance through EFTUniverse.com, one of the most-visited alternative healing sites on the web.
Mirjam Paninski is a healing and clinical EFT practitioner, EFT trainer, mindfulness and meditation teacher, writer, and researcher. She is the Consciousness Program director as well as a mentor and trainer for clinical certification students at EFT Universe while she runs her private practice.
Mirjam holds a master's degree from Brown University where she is completing her doctoral research and book project on perinatal trauma and narratives around pregnancy and birth with a special focus on BIWOC, their communities and narratives of slavery that are still deeply ingrained in the medical apparatus in the US.
Her research has been deeply informed by the combination of mindfulness practices and therapeutic somatic techniques to work with complex trauma, generational healing, high levels of anxiety and habitual patterns. She grew up meditating in ashrams and meditation centers around the world.
Her innermost purpose is to help clients to not just reach a point of deep peace, trust, freedom and happiness but a fundamental knowledge that their trauma has transformed from an inner demon into a boon, empowering them to become a universally connected, unconditionally loving and loved, empathic being with their own special superpowers.
Learning Objectives: By the end of this course, participants will be able to:
Describe the primary stress neurotransmitter and hormone
Discuss at least two of the organ systems disregulated by stress
Describe the adaptive value of stress as an evolutionary survival mechanism
Utilize at least three of the acupressure points demonstrated to attenuate the stress response
Demonstrate an example of a conditioned behavioral response to a threat
Describe the axis of the autonomic nervous system upregulated by relaxation
Information on Continuing Education Credit for Health Professionals
• CEs for psychologists are provided by the Spiritual Competency Academy (SCA) which is co-sponsoring this program. The Spiritual Competency Academy is approved by the American Psychological Association to sponsor continuing education for psychologists. Spiritual Competency Academy maintains responsibility for this program and its content.
• The California Board of Behavioral Sciences accepts CEs for LCSW, LPCC, LEP, and LMFT license renewal for programs offered by approved sponsors of Continuing Education by the American Psychological Association.
• LCSW, LPCC, LEP, and LMFTs, and other mental health professionals from states other than California need to check with their state licensing board as to whether or not they accept programs offered by approved sponsors of Continuing Education by the American Psychological Association.
• SCA is approved by the California Board of Registered Nursing (BRN Provider CEP16887) for licensed nurses in California. RNs must retain their certificate of attendance for 4 years after the course concludes.
• For questions about completing the CE evaluation materials for this course, as well as receiving your Certificate of Attendance, contact CIIS Public Programs at publicprograms@ciis.edu. For other questions about CEs, visit www.spiritualcompetency.com or contact Spiritual Competency Academy at info@spiritualcompetencyacademy.com.
• CEs are only available for participants who attend the live workshop in-person or on Zoom. CEs cannot be issued to participants who view a recording of a workshop.
-------------------------------------------------------

Accessibility
If you need to request accessibility accommodations, please email publicprograms@ciis.edu at least one week prior to the event. For more information, explore our Accessibility web page: https://www.ciis.edu/public-programs/accessibility
Recording Policy
Portions of this workshop will be recorded, and limited access to a recording will be made available to those who attend the live event.
Refund Policy
Tickets are fully refundable up to 7 days prior to the event start. Within 7 days of the event, credit may be available. No refunds or credits are available within 24 hours of the event start. Read our full refund policy at ciis.edu/public-programs/frequently-asked-questions.