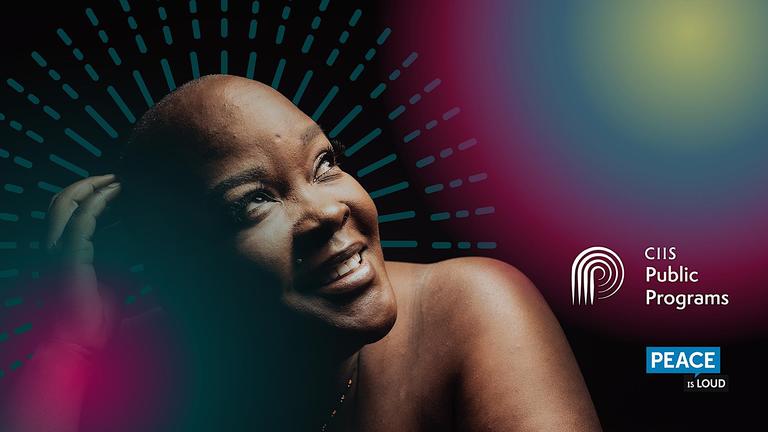 An Evening With Sonya Renee Taylor
On Radical Answers for Personal and Collective Liberation
Online Conversation
Sonya Renee Taylor is a world-renowned activist and thought leader on racial justice, body liberation, and transformational change. Her best-selling book, The Body Is Not an Apology, offers a radical framework for self-love and has helped many to identify and dismantle bodily-based hierarchies to build new worlds of possibility and justice. In Sonya's newest book, The Book of Radical Answers, she provides honest, empowering and age-appropriate answers to real questions from young readers about health, sex, gender, race, and justice.

Across all Sonya's work and writing is the loving belief that the foundations for building a new world and fostering our personal and collective liberation requires radical love for our bodies and the bodies of others, radical approaches to healing and justice, and radical answers to the deepest and most pressing human questions. As Sonya shares, "Using the term 'radical' elevates the reality that our society requires a drastic political, economic, and social reformation in the ways in which we deal with bodies and body difference." 

Join CIIS Dean of Faculty Development, Diversity, Equity, and Inclusion Danielle Drake for a healing and transformative conversation with Sonya Renee Taylor that explores how we can open ourselves to seeking radical answers to the world's most pressing and painful questions, and how we may find our own liberation through the journey.
Image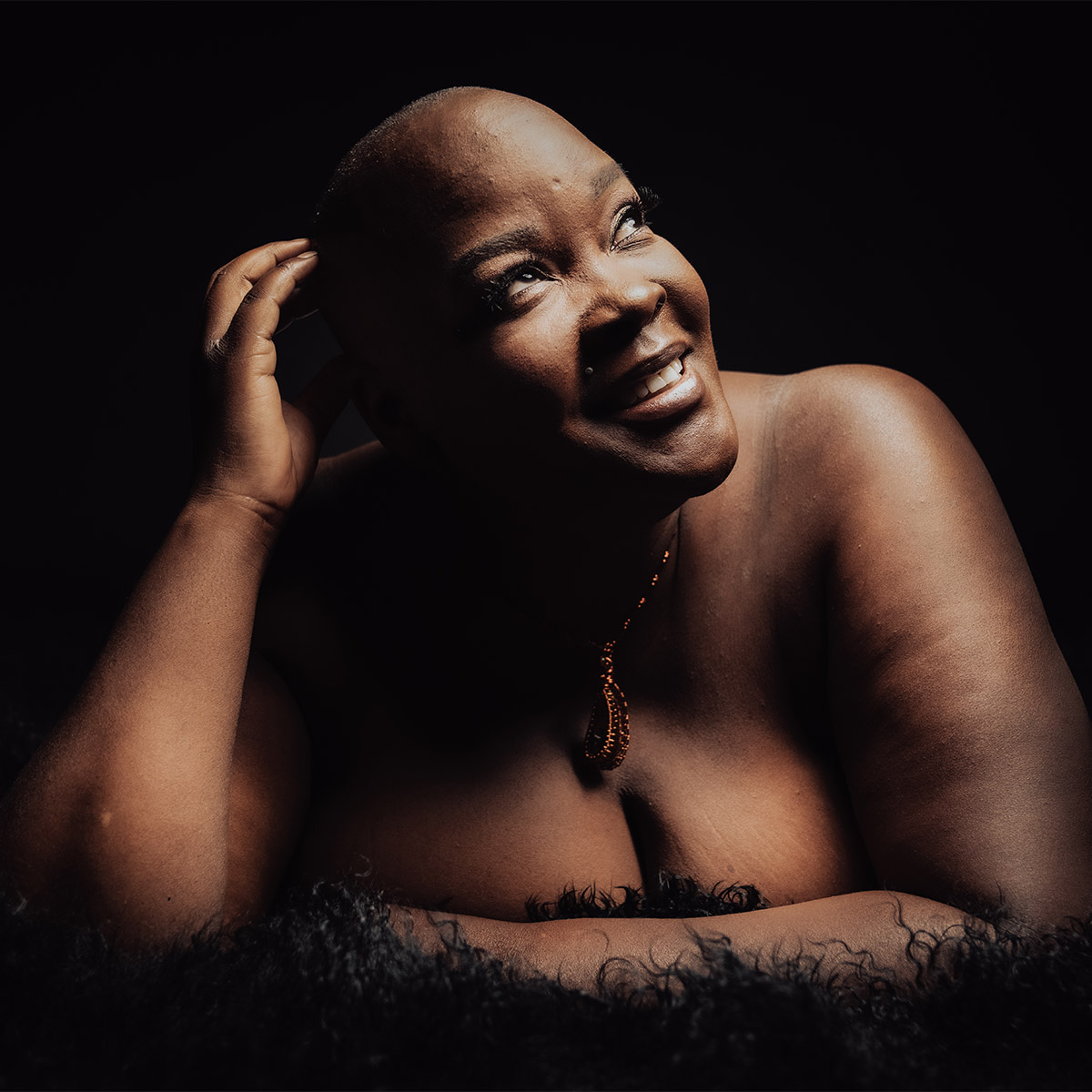 Sonya Renee Taylor is a New York Times best-selling author, world-renowned activist and thought leader on racial justice, body liberation and transformational change, international award-winning U artist, and founder of The Body Is Not an Apology (TBINAA), a global digital media and education company exploring the intersections of identity, healing, and social justice through the framework of radical self-love. In her book of the same name, The Body Is Not an Apology: The Power of Radical Self-Love, Sonya lays out her radical self-love vision, arguing that all people arrive on this planet in a state of self-love before internalizing messages of shame and injustice from systems of oppression. Healing, Sonya suggests, takes place through reconnecting with our inherent divine enoughness, transforming how we live in and relate to both our bodies and the bodies of others. Sonya writes, "Using the term 'radical' elevates the reality that our society requires a drastic political, economic, and social reformation in the ways in which we deal with bodies and body difference."
Sonya is the author of seven books, including the New York Times bestseller The Body Is Not an Apology: The Power of Radical Self Love (1st and 2nd editions), Your Body Is Not an Apology Workbook, Celebrate Your Body (and Its Changes, Too!), poetry collection A Little Truth on Your Shirt, The Book of Radical Answers (That I Know You Already Know) (Dial Press 2023), and The Journal of Radical Permission co-authored with adrienne marie brown. She is also co-editor with the late Cat Pausé of The Routledge International Handbook of Fat Studies. She has been the recipient of numerous awards and honors over the past two decades, from her National Individual Poetry Slam Championship award in 2004 to her 2016 invitation by the Obama administration to participate in the White House Forum on LGBT and Disability Issues. More recently, she was awarded a Global Impact Visa where she served as an inaugural Edmund Hillary Fellow in Aotearoa (New Zealand) from 2017-2020.
Sonya's passion for the arts and collective liberation began at an early age. She graduated from the Pittsburgh High School for Creative and Performing Arts as a musical theater major in 1995. She then went on to earn a bachelor's degree in Sociology from HBCU Hampton University and a Master of Science in Administration in Organizational Management from Trinity College. This education informed Sonya's non-profit, advocacy, and activism career, which included work as a sexuality health educator, therapeutic wilderness counselor; mental health case worker; Director of Peer Education at HIPS (Helping Individual Prostitutes Survive) in Washington, D.C.; and Capacity Building and Training Director at the Los Angeles-based Black AIDS Institute.
For over a decade, Sonya built an award-winning international performance poetry and poetry slam career. It was in this iteration of her journey that she stumbled into her greater purpose. At the Southern Fried Poetry Slam in Knoxville, Tennessee in the summer of 2010, Sonya found herself in a conversation with a friend that would change the trajectory of her life. During this conversation, Sonya first uttered the words, "Your body is not an apology." She did not know this moment of radical vulnerability with a friend would become a poem, then Facebook page, then launch an international movement and shift the cultural lens around bodies and justice through the power of radical self-love. As of 2021, TBINAA's content has reached tens of millions of people across the world, with visitors to the website from over 140 countries. The digital media platform boasts an Article Library with nearly 1,000 articles from writers across the globe, solidifying TBINAA as one of the pioneering digital media and educational platforms exploring bodies, understanding identities and connecting radical self-love with global issues of intersectional social justice.
Considering herself one of many midwives for the new world, Sonya's work is engaged in and responsive to the historical moment we find ourselves in and the world we have the ability to bring into being. This is evidenced by her ongoing public video series What's Up, Y'all?, which tackles topics including but not limited to white supremacist delusion, "cancel culture", abolition and accountability, attacks on reproductive freedom, and the existential twin crises of COVID-19 and climate chaos. The 2020 uprisings against anti-Black terrorism also inspired her to co-found Buy Back Black Debt, a reparations inspired initiative of financial and spiritual right relationship that in October of 2020 facilitated the buyback of over half a million dollars of debt held by Black people.
Sonya is a resident of the globe while maintaining her engagement in issues of racial justice, mental health, reproductive rights and justice, spiritual healing and much more. She continues to share her insights globally as a highly sought-after international speaker, artist and educator on issues of radical self-love, social justice, and personal and global transformation.
Image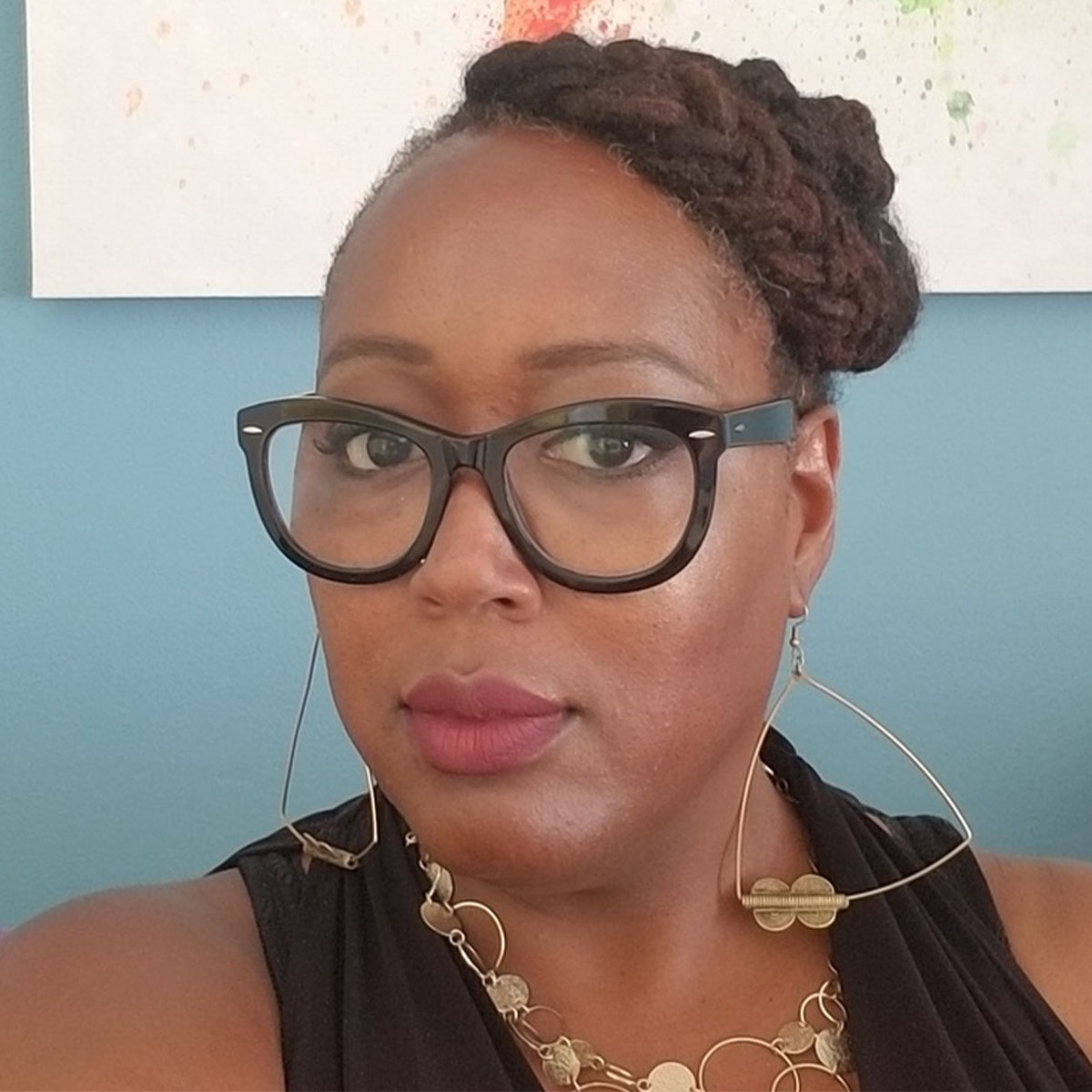 Danielle Drake, PhD is the inaugural Dean of Faculty Development, Diversity, Equity, and Inclusion at California Institute of Integral Studies (CIIS). She earned her PhD in Clinical Psychology from Fielding Graduate University with her dissertation study focused on the use of creativity and spirituality among African Americans. As a result of her dissertation research, she developed and conducted an initial validation of the Black Spiritual Creativity Scale (BSCS) which is now in use in several research projects and studies. Dr. Drake is also Associate Professor and previously served as Chair of the Counseling Psychology, Expressive Arts Therapy MA program. As a psychologist at Rafiki Coalition, Dr. Drake focuses on holistic health and psychospiritual wellness of clients in the Bayview / Hunters Point community of San Francisco. Dr. Drake's clinical work as an Expressive Arts Therapist engages clients individually and groups in creative writing, music, and visual arts processes. She uses a liberatory informed theoretical approach that incorporates Womanist, and Black/African-centered psychologies with Narrative Therapy, Emotion Focused Therapy, and contemplative practices. Dr. Drake has hosted a conversation with Angela Davis for CIIS Public Programs on Dr. Davis' life of activism, and as a spoken word artist is a former Oakland Poetry Slam Champion, and author of Cast Iron Life: A collection of poems and recipes.
_____________________________________________________
Accessibility
If you need to request accessibility accommodations, please email publicprograms@ciis.edu at least one week prior to the event. For more information, explore our Accessibility web page.
Recording Policy
This event will be recorded, but access to the recording will only available to those who purchased tickets. Tickets include access to the recorded livestream for two weeks. Access to the recording will expire on Wednesday, November 8. CIIS Public Programs Members will have unlimited access to this recording.
Refunding Policy
All tickets and donations for this event are nonrefundable.