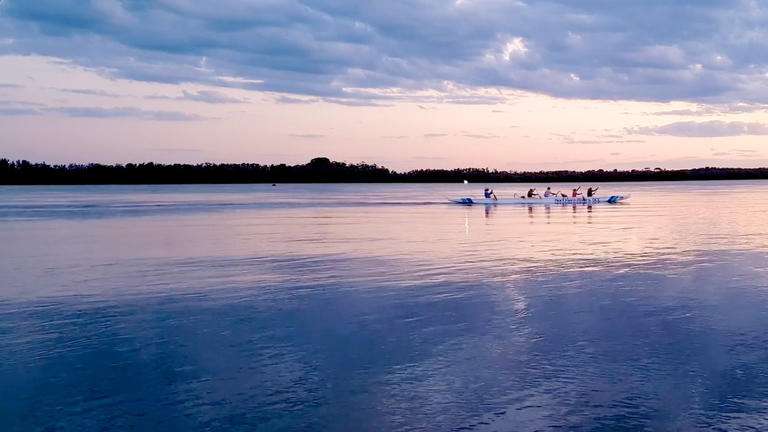 Master of Arts in Community Mental Health
Healing through social justice and structural change
Program Overview
Our Approach
The Community Mental Health program at CIIS was designed in collaboration with leading mental health agencies providing services in the public sector to meet several critical need of the San Francisco Bay Area and beyond. Through dynamic a curriculum and engaged faculty the program emphasizes the following areas:
Therapeutic: A growing number of clients with complex trauma require a deeper understanding of the impact of systemic oppression.
Cultural: The profession needs more multilingual practitioners from diverse backgrounds who represent the clients they serve.
Professional: There is a high demand for accessible/affordable therapy and currently not enough practitioners to provide it.
The Master's in Counseling Psychology with a concentration in Community Mental Health is a Board of Behavioral Sciences (BBS) approved weekend cohort program. The program is offered in an online hybrid format. Students receive asynchronous online lectures, readings, and engagement on a weekly basis. Each semester, students are required to attend five in-person, full-weekend immersions with their cohort, allowing for deep and enriching relationships to form between students and with faculty.
Career Paths
Graduates of the Community Mental Health program are well-equipped to create meaningful change for clients and populations underserved by existing mental health services. Today's graduates work with individuals, couples, and families in a variety of clinical and organizational settings, including: 
Government agencies
Community non-profits
Hospitals, clinics, and other in- and outpatient settings
Schools and other education-oriented settings
Private practice
Curriculum
Throughout the first year, students develop a theoretical foundation and engage in clinical coursework. In the second year, students enter a clinical practicum while continuing to take required courses. The program concludes with an integrative project in the final semester.
An essential part of the Community Mental Health program is on-site clinical training and supervision at a variety of placement sites. Completion of the practicum requirement includes attendance in weekly classes plus 16-20 hours per week of documented training at an approved site. A minimum of 225 BBS-qualifying hours must be completed during practicum training to qualify for graduation. If you are pursuing your LPCC licensure, you must complete a minimum of 280 qualifying BBS hours during practicum training to qualify for graduation.
Each student plays a key role in identifying sites for field work and clinical practicum. The Community Mental Health program and the MCP Field Placement Office are eager to help with placements. 
Personal Therapy Requirement
Students are required to complete 50 hours of personal psychotherapy with a licensed mental health professional.
License Ready
The Master's in Counseling Psychology with a Concentration in Community Mental Health meets the educational requirements for MFT licensure in the state of California, and LPCC in the state of California with additional optional units. After graduation, students must complete a required number of supervised client contact hours and pass the MFT licensing examination before becoming a Marriage and Family Therapist. This process takes, on average, 3 to 5 years.
Curriculum Highlights
CMH 5029 Theories and Practices in Community Mental Health (3 units) This course will provide basic theory and introductory practice in the recovery model of mental health and its application in community mental health settings. Reviewing the history of the mental health system, as well as of the consumer movement, this course provides an understanding of the context of current practice and will prepare students to enter the field and work effectively as therapists in publicly funded settings. Course will include contemporary community psychology theory, including liberation psychologies. Topics include best practices, practice based evidence, pre-clinical meetings with consumers or family members, the role of SES on treatment, and health disparities in both the prevalence of mental health concerns, as well as in the effectiveness of treatment.
CMH 5034 Community Trauma and Healing (3 units) This course focuses on developing an understanding of what trauma is and how it functions on individual, community, and collective levels. You will learn about the sensory, affective, cognitive, and spiritual components of trauma and how an integrative approach to treatment can provide resources for working with trauma. You will explore diverse community healing rituals and develop interventions aimed at catalyzing healing and recovery in community settings. Through experiential activities, you will have opportunities to participate and cultivate your own style of leadership in the classroom community.
CMH 7701 Integrative Seminar-Final Project (3 units) This culminating course provides an opportunity for you to reflect on their processes of personal and academic integration in the program. You will demonstrate the following: key learning from theoretical and conceptual standpoints, and knowledge of community and public mental health systems and clinical experiences.
Semester 1 | Fall

Theories and Practice in Community Mental Health (3 units)

Human Development Across the Lifespan (Online) (3 units)

Community Trauma and Healing (3 units)

Semester 2 | Spring

Psychodynamic Foundations for Clinical Practice (3 units)

Therapeutic Communication (3 units)

Psychopathology and Psychological Assessment (3 units)

Semester 3 | Summer

Research Methods (3 units)

Psychotherapies with Families, Couples and Systems (3 units)

Professional Ethics and Family Law (Online) (3 units)

Semester 4 | Fall

Advanced Therapeutic Skills: The Clinical Relationship (3 units)

Diagnosis and Treatment of Co-Occurring Disorders (3 units)

Supervised Clinical Practicum- Group (2 or 3 units)

Human Sexuality (1 unit)

Semester 5 | Spring

Child and Adolescent Multi-systemic Therapies (3 units)

Multicultural Foundations of Family Therapy (3 units)

Supervised Clinical Practicum- Group (2 or 3 units)

Semester 6 | Summer

Trauma, Crisis and Recovery-Oriented Practice (3 units)

Group Facilitation and Group Therapy (3 units)

Supervised Clinical Practicum- Group (2 or 3 units)

Semester 7 | Fall

Advanced CMH Practice: Severe Mental Illness and Early Psychosis (3 units)

Integrative Seminar - Final Project (3 units)

Elective (2 units)
Online Admissions Application: Begin the application process by submitting an online application and paying the non-refundable $65 application fee.

Degree Requirement: An undergraduate degree (B.A., B.S., or the equivalent) from an accredited college or university.

Minimum GPA: A GPA of 3.0 or higher in previous coursework is required. However, a GPA below 3.0 does not automatically disqualify an applicant. CIIS will consider a prospective student whose GPA is between 2.0 and 3.0. These individuals are required to submit a GPA Statement and are encouraged to contact our Admissions Team to discuss their options.

Transcripts: Official transcripts from all accredited academic institutions attended where 7 or more credits have been earned. If transcripts are being mailed to CIIS, they must arrive in their official, sealed envelopes. Transcripts from institutions outside the US or Canada require a foreign credit evaluation through World Education Services (WES) or CIIS will also accept foreign credential evaluations that are in a comprehensive course-by-course format from the current members of the National Association of Credential Evaluation Services (NACES).

Goal Statement: What do you envision doing, professionally, with a M.A. in Counseling Psychology with an emphasis in Community Mental Health? How do you envision spending your work time and energy? Please provide a one-page statement of professional goals and objectives.

Resume 

Admissions Essay: Please address the following two questions in a four-to-six page (typed, double-spaced) reflection:

What do you understand psychotherapy to be? In your own words (without jargon), please define psychotherapy and describe how you think that it works. In the context of psychotherapy, what is the process of healing and growth? (We are not seeking a textbook or academic definition, but rather a window into your thinking and perspective on psychotherapy).
Reflect on the considerations unique to providing psychotherapy for historically marginalized, under-represented, and/or oppressed individuals, communities, and populations? What qualities of a therapist or therapy do you think are most important in this context? Please give an example of one such quality that you possess or are working on cultivating.

Two Letters of Recommendation: Letters of recommendation will be accepted from academic advisors, professors, professional supervisors, or someone able to attest to your ability to undertake the work required for your program. Recommenders should use standard business format and include full contact information-name, email, phone number, and mailing address.

Candidate Selection

The Community Mental Health program considers the following factors to be desirable for admission: a background, interest, and demonstrated commitment to public and community mental health (work or volunteer), and evidence of a commitment to achieving positive health outcomes in these settings. 

Alternatively, experience in community planning, community organizing, and/or social justice in a paid or volunteer position is helpful, as is personal stability and energy to become an effective therapist and academic records that indicate probable success in completing graduate study. The statement of professional goals and objectives submitted with the application form should address these issues. 

The program also seeks individuals who exhibit the interpersonal communication skills required of psychotherapists. These include a congruence of feelings and action, an ability to listen and attend, a willingness to be self-reflective, and an openness to evaluating and changing behaviors and attitudes.

Because the program operates on a cohort model, students are interviewed about their goals, objectives, and experiences. These interviews aim to create a cohort of students who can support, motivate, and sustain one another during the seven semesters of study.
The Community Mental Health concentration is based on two core beliefs. One, according to our social justice and community psychology foundations, therapy is a partnership between the therapist and the individual or family engaged in care. Second, therapy delivered in community settings must be based on excellent clinical skills and sound theory.

Our Community Mental Health program prepares therapists to work from these foundations in either community programs or private practice. A strong commitment to diversity, inclusion, and equity guides recruitment, teaching, learning, and professional practice.

The Community Mental Health program is a BBS-approved, 60-unit, weekend cohort program that allows working individuals to maximize educational outcomes and maintain a healthy work/life balance.

Courses are taught in blended in-person and online formats. Each semester includes five in-person weekend immersions (i.e., Saturday and Sunday). During Fall, Spring, and Summer semesters, students take classes with their cohort, allowing for deep and enriching relationships to form between students and with faculty.

All students work closely with a core faculty member, who serves as their advisor throughout the program.

In California the population is 48% Caucasian, yet the mental health profession is 78% Caucasian. Our program seeks to respond to this reality in the following two ways:

We recruit, educate, and support graduate students who represent the communities of California. This requires a commitment to develop and offer courses and clinical experiences that reflect the cultures and communities of the students and the population of the state of California.
We seek to equip all therapists who graduate from the program with enhanced awareness of the clinical needs of diverse populations and the ability to provide services that are culturally and linguistically effective.

CIIS encourages representation of diversity, including students from the LGBTQI community, as well as diversity in age.

We seek (and attract) creative, motivated, mature students who have already demonstrated a strong interest in community mental health or community service. Integrity, introspection, and dedication are all essential attributes.

The Community Mental Health program curriculum incorporates principles articulated in the Mental Health Recovery Model. Those principles include the following:

A holistic view of mental illness that focuses on the person, not just the symptoms.
New definitions of recovery, which state that recovery is not a function of one's theory about the causes of mental illness; recovery from severe psychiatric disabilities is achievable; recovery can occur even though symptoms may reoccur. Individuals are responsible for the solution, not the problem; recovery requires a well-organized support system.
This model stresses the importance of consumer rights, advocacy, and social change.
This model emphasizes applications and adaptations of theory and practice to better integrate issues of human diversity.

The professional practice of counseling is a regulated occupation in the state of California. Coursework in the Master of Arts in Counseling Psychology program at CIIS and each of its five programs is approved by the California Board of Behavioral Sciences (BBS) to fulfill educational requirements toward the marriage and family therapist license (LMFT).

Students also have the option to take additional coursework to fulfill the educational requirements of the professional clinical counselor license (LPCC). Students seeking the LPCC licensure also take courses for the MFT, enabling them to pursue either license and to work with couples, families, and/or children as an LPCC.

Students seeking licensure in California as an LMFT or LPCC must register with the BBS after graduation and successfully complete additional post-graduate supervised clinical associate hours and written examinations. See the BBS' Statutes and Regulations PDF for additional information.

In many cases, our coursework and training is very similar or entirely portable to many states. However, each state has their own specific licensure requirements that include both academic coursework and clinical practicum hours that may differ from CA's requirements.

In cases where this program does not meet the requirements for another state, additional coursework or practicum hours may be required. While licensure may be possible in another state, it is not guaranteed. Luckily, you will have the full support of the Director of MCP who will help you understand the specific licensing requirements.

Lastly, you should consult the licensing boards of the appropriate state of country for the most up-to-date licensing information outside of California.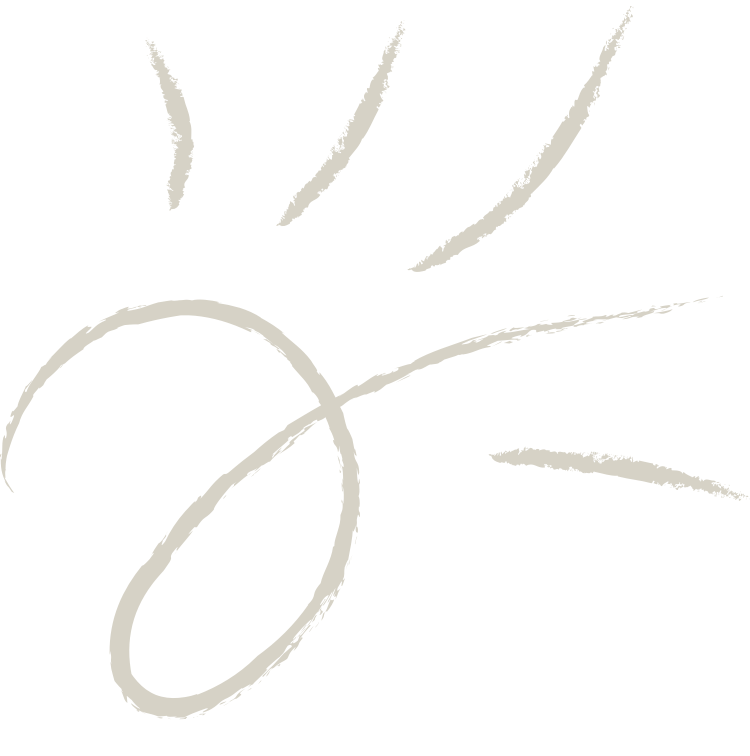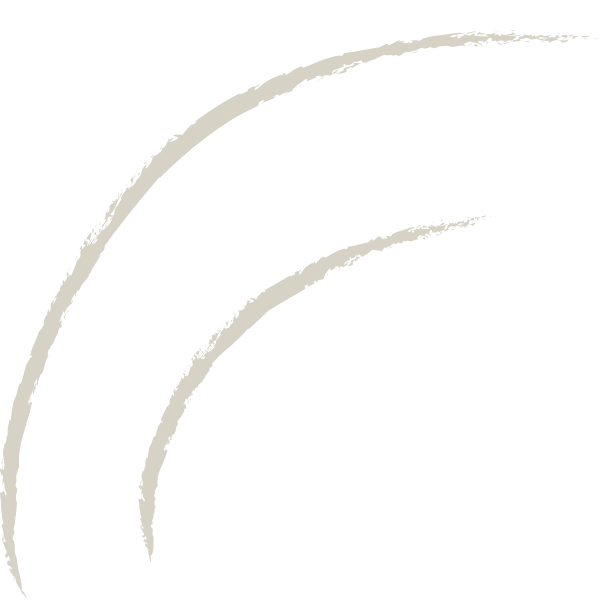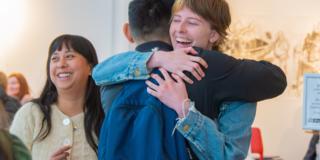 Take the Next Step
For over 50 years, CIIS has been at the forefront of education that integrates rigorous science, innovative scholarship, and social justice. You will learn from faculty at the forefront of their fields, local artists and activists, and a community of peers as passionate and dedicated as you. There's never been a better time to be here – let's build a healthier and more equitable world.