Zoe Bender: "The Antidote to Competition and Individualism"
Zoe Bender, alumna of the Bachelor's Completion and Master of Fine Arts programs at CIIS, was chosen as a 2014 Newman Civic Fellow by Campus Compact.
Zoe Bender lives in the Mid-Market neighborhood of San Francisco, in the heart of a rapidly changing city that has been wracked by an identity crisis. In a part of town that for years had been impervious to waves of revitalization efforts, tech companies have moved in and established headquarters in quick succession.
Tech workers pour into the neighborhood, luxury housing projects sprout up, and low-income residents have been forced ever closer to the margins as rents have risen sharply.
"I see what's happening in the Mid-Market neighborhood and other parts of San Francisco right now—some are calling it hyper-gentrification—as a logical outcome of free-market capitalism," Bender says. "While it seems that the city is beyond the point of no return in becoming a completely inhospitable place for poor people, I still think we have the opportunity—or the responsibility—to resist in many ways at many levels."
Bender is an organizer and activist who is earning her MFA in Creative Inquiry, Interdisciplinary Arts. She is also a mentee at POOR Magazine, a grassroots arts organization based in the Mission District, where she has had the opportunity to help "shift the power dynamic in media making so that the people who are completely left out of the conversation get to tell their own stories."
At POOR Magazine, Bender contributes in a variety of ways, from assisting with child care to co-authoring articles with people who lack formal education. "It's a broad range of actual things that I'm doing, but the underlying idea is to show up and be helpful," Bender says. "Sometimes that means doing the dishes, sometimes that means using my race and class privilege to advocate for people in courtrooms or for people in the eviction struggle."
Newman Civic Fellow
Because of her community engagement efforts in the fight against gentrification and eviction, Bender was recently chosen as a Newman Civic Fellow by Campus Compact, a coalition of more than 1,100 college and university presidents. The fellowship is awarded to student leaders from across the country who are investing in finding solutions to problems in their communities.
"Zoe's commitment to social justice is present in every class, no matter the considerations of the day," says Anne Bluethenthal, associate professor in the MFA department. "She brings to her interactions that same curiosity, compassion, and rigor that she brings to her work."
Bender was a theater major at Bard College in Upstate New York, when she got her first taste of radical politics nearly a decade ago. After Hurricane Katrina, she took a semester off to help with recovery efforts in New Orleans. Bender, who was raised in the Marin County beach community of Bolinas, was shocked to learn just how privileged her own upbringing had been. 
While it seems that the city is beyond the point of no return in becoming a completely inhospitable place for poor people, I still think we have the opportunity—or the responsibility—to resist in many ways at many levels."
"It was so clear that the reason some people were affected more than others by this natural disaster had everything to do with race and class. Having grown up in Bolinas, I had never been exposed to that before," Bender says. "That was heartbreaking and infuriating."
Although Bender returned to Bard for one semester after her experience in New Orleans, she knew that she had to move on. "I was way too radicalized at that point. It made no sense to stay in a liberal arts learning environment." She left New York, rejected her arts background, and landed in San Francisco, where she worked as a community organizer. After self-educating for a few years, she discovered CIIS and enrolled in the Bachelor's Degree Completion program.
"The professors and the curriculum were so excellent and so politically aligned. They pushed me to think about systems of oppression in new ways, giving me vocabulary for it, and exposing me to thinkers," says Bender, who graduated from the Bachelor's Completion program in 2011. "It was just fantastic."
CIIS Is On The Forefront Of Progressive Education
When Bender chose to pursue her MFA, it was not just a return to CIIS, but also a return to her arts background. A confluence of personal experiences drove her to refocus on art as the center of her life.
Bender, who will graduate from the MFA program in August 2015, believes that CIIS has played an integral role in her growth as a student and as an activist. "I am very skeptical of higher education as an institution," she says. "I think CIIS is on the forefront of progressive education and is doing something really important and if CIIS didn't exist, I would not be in school, and I think that's true for a lot of the student body."
Through the opportunities presented by her fellowship, Bender hopes to shine a light on her colleagues at POOR Magazine. "The greatest thing that could come out of this award for me would be to highlight the work that POOR Magazine is doing. They are so radical; they have so much integrity."
As for the ways in which people can take action against hyper-gentrification, Bender has several suggestions: Make informed and deliberate choices as a consumer about where to spend money; become educated about local government processes; treat all people with respect and dignity; and cultivate the skill of deep listening.
"Capitalism is ideologically based on competition and individualism," she says. "And I've learned from the POOR Magazine family that the antidote is cooperation and interdependence."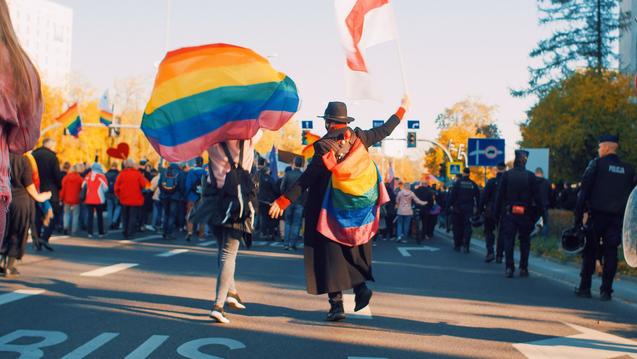 Find information about and links for Juneteenth and Pride Month events taking place in June 2023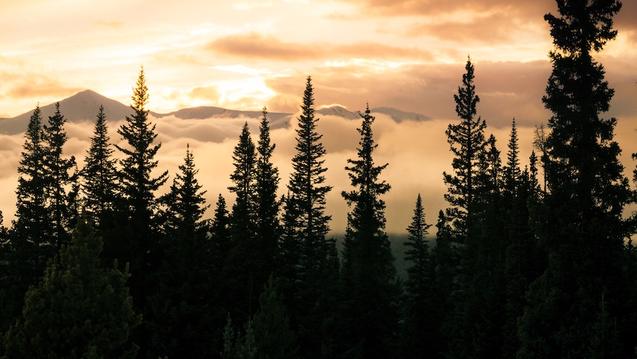 Reflecting on how we must do more than simply publish land acknowledgements when we honor the Native peoples of this continent and beyond.