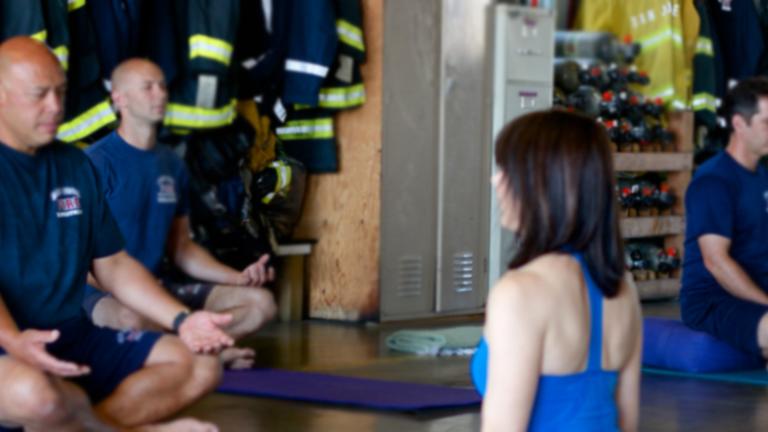 Leadership Beyond the Hype
Transformative Leadership alumna Shannon C. McQuaide designed an original yoga program for firefighters 
I was recently mulling over a conversation with my dearest friend, Rachel Edelson, who just turned 75 years old and is 27 years, my senior. Rachel and I met at the Transformative Inquiry Department Intensive in 2012.
We were drawn to each other immediately through a shared commitment to fuller authenticity, self-awareness, and humor – the first two being hallmarks of the Transformative Inquiry programs. And just as I designed an original yoga program for firefighters as my Capstone project, she has been the first person to write a dissertation in collage format – a non-linear approach in which she plays around with language and form.
I was introduced to the Transformative Leadership program through a CIIS professor, psychologist, yoga teacher, and author Mariana Caplan. Before meeting Mariana, I had traveled to India in my twenties and deeply identified with the spiritual orientation to living that I found there. This trip initiated a 20-year journey of living in ashrams, practicing and teaching yoga before entering the Transformative Leadership program.
I entered this program because I was experiencing an undeniable gap between my potential as a leader. Through the development of new friendships and frameworks that fostered freedom of self-expression, I began to see how I was waiting for someone else to lead my life or at the very least rescue me from my limited interpretation of what I had thought was possible.
The Transformative Leadership program revealed that no one was going to rescue me and in fact, I was the leader I had been waiting for. Moreover, I recognized that my leadership style was best suited to unsettle the status quo. However managing teachers, students, and parents and supporting the status quo characterized my professional life, hence the enormous chasm, and thus inevitable unhappiness I was feeling.
Four years later, even after having initiated FireFlex Yoga programs throughout the Bay Area, impacting the lives of hundreds of firefighters and having been on NBC, I am still pray to the self-doubt, fear, and victimization, that I have experienced before. And as I peer into my current imperfect situation I can hear the perennial question: what's next?
FireFlex Yoga would not have seen the light of day if not for the context fostered by Transformative Leadership to do the work involved in living out one's Dharma."
But there is a caveat: the determination and perseverance required to create enough room inside the fire culture for the unrolling of a single yoga mat is a testament to my commitment to remain on the path, a path which is demanding.
Shannon C. McQuaide, M.A., RYT is an alumna of the Transformative Leadership program and Director of FireFlex Yoga. In 2017 FireFlex Yoga program partnered with Active Wellness, LLC a national fitness company and in April 2018 was featured in NBC's Bay Area Proud segment. FireFlex Yoga evolved from Shannon's Capstone project back in 2014.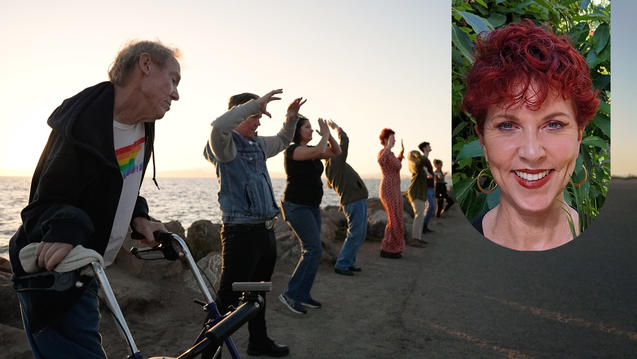 An interview with Drama Therapy alumna Grace Walcott about her documentary, "River of Life LGBTQ+"