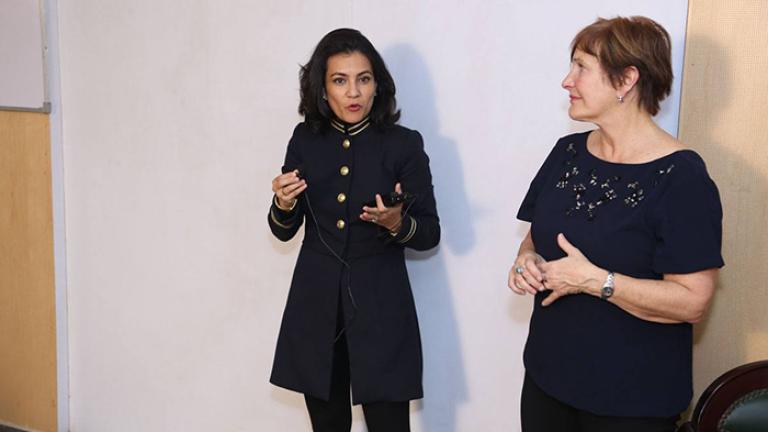 Alumna Preeti Rao and Professor Meg Jordan help introduce health coaching in India
We are pleased to announce that India's first certification in health coaching, offered in collaboration with Integrative Health Studies at CIIS, is already receiving notice. We are grateful to India-West for their recent news brief on the story, and to DNA for their longer article.
Integrative Health Studies is bringing its model for integrative health coach training and certification to WELLNESSjiva Institute in New Delhi. The venture combines our program's focus on integral education with WELLNESSjiva's mission to bring high-quality, internationally recognized wellness education programs to India. Students include Ayurvedic doctors, nurses, nutritionists, sport coaches, executive ICF coaches, NLP coaches, and physiotherapists.
We present the core foundational content of our health coaching certificate within a two-week workshop. The first workshops were led by Prof. Meg Jordan, PhD, RN, CWP, Chair of Integrative Health Studies, and Preeti Rao, MA, MS, founder of WELLNESSjiva Institute in New Delhi.
WELLNESSjiva was recently awarded "50 Best Wellness Companies - Global Listing" by  World Health & Wellness Congress for:
Future orientation
Track record
Compliance, integrity, and ethics
Ability to foster sustainability
Ability to provide patient-centered care
Ability to work in interdisciplinary teams
Employment of evidence-based practice
Utilization of informatics
We are excited to bring health coaching to India, and to work with Ms. Rao, a 2012 graduate of our program.