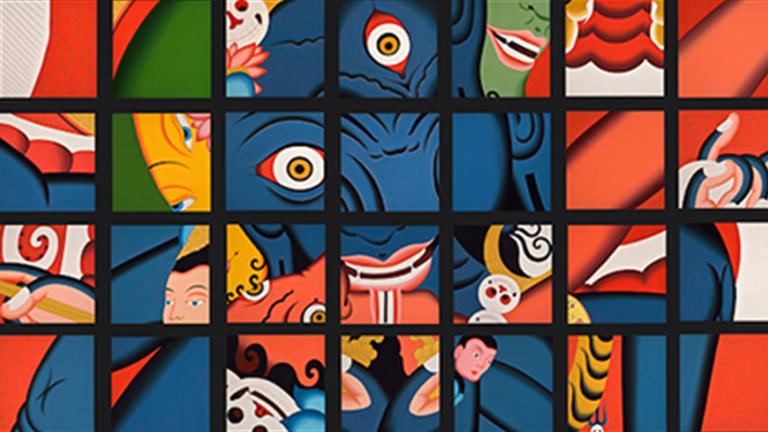 East-West Psychology Chair Wins India's Prestigious Award
Dr. Debashish Banerji Cited for His Sri Aurobindo Scholarship
Dr. Debashish Banerji has been awarded the Sri Aurobindo Puraskar Award for international excellence in Sri Aurobindo studies.
Dr. Banerji is a man with many roles in the CIIS community including the CIIS Haridas Chaudhuri Professor of Indian Philosophy and Culture, a Doshi Professor of Asian Art*, as well as the program chair for the East-West Psychology program.
The distinguished award is given annually by the Sri Aurobindo Bhavan, an organization based in Kolkata, India, to recognize the scholar's contributions to the study of Sri Aurobindo.
Through his work, Dr. Banerji aims to help bring the teachings of Sri Aurobindo and his counterpart, The Mother, to a modern audience. In his acceptance speech, Banerji said "What has inspired me in my life and what I feel we need most of all today is to establish contemporary relations with the texts of Sri Aurobindo and the Mother."
In his classes, talks, and writings, Banerji focuses on using Sri Aurobindo's work to "develop a multi-perspectival vision for the world that is critical and creative." He discourages Aurobindo's followers from "building invisible walls against the outside by clinging to words, habits, customs, and institutions of the past."
By studying Sri Aurobindo's work through a modern lens, Banerji hopes his students and fellow Aurobindo educators will be able to apply for the works in order to "heed the need of the hour" rather than cling to the past. In doing so, we can work together to realize the enlightened future Sri Aurobindo envisioned for all of us.
Dr. Banerji accepted the award in a ceremony in November 2017.