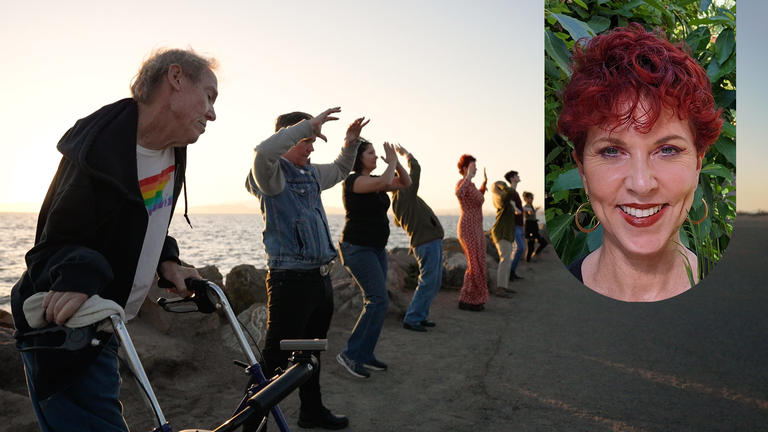 Drama Therapy Alumna Committed to Queer Healing
An interview with Drama Therapy alumna Grace Walcott about her documentary, "River of Life LGBTQ+"
Grace Walcott (he/she), a 2022 alumna of the Drama Therapy program, has already embarked on a dramatic venture: the documentary "River of Life LGBTQ+" showcases her transformative work as a drama therapist, and it has already been accepted to a film festival. The documentary, which features her 10-week drama therapy workshop for queer individuals, is one of seven films selected for showing, and will be screened on October 15th at the Albany Film Festival. A Q&A with Grace and other filmmakers will follow the screening, but we have our very own interview here as well!
Can you tell us a little bit more about the content of "River of Life LGBTQ+"?
"River of Life, LGBTQ+" documents a 10-week drama therapy workshop I facilitated to help heal the identity struggles of LGBTQ+ people. In the film, I used drama therapy and psychodrama techniques to help us overcome internalized oppression and trauma. I also wanted a multi-generational experience to allow us to unpack queer history and evolution. The 13 participants ranged in age from 18 to 75 years old. 
What inspired this project? 
I did my practicum at the Pacific Center for Human Growth. One night I was at their fundraiser drag show. There was an elderly gay man and a transmasculine teenager. The elderly gay men refused to use the teenager's pronouns. I knew that this wasn't an act of hostility but more a lack of communication between queer youth and elder queers. That was my inspiration to get 13 multigenerational queer people in a room, to share our stories doing drama therapy processes. I knew that if we had that space together any miscommunications would be erased.
What has been the most rewarding result of working on "River of Life LGBTQ+"? 
When the workshop was over and I was doing the exit interviews, several of the participants told me that their sense of themselves had changed. Many of the participants expressed that they had not felt fully comfortable in the queer community, but the workshop had been a healing experience. Some trans participants told me it was noteworthy to be in a mixed group because so often that has not felt safe, even in the queer community. It ended up being a truly positive experience for the trans and non-binary queers. Also, the elders mixing with youth turned out to be quite powerful, as I hoped it would be. It was exciting for me as a director and drama therapist to see that some of my instincts had been right in terms of what the queer community needs to heal and bond together.
How did CIIS shape your approach to your work?
I'll never forget my first introduction to CIIS. I arrived on the first day of my Drama Therapy Program. Several programs were gathered at Namaste Hall. I started chatting with a woman in the spirituality program – we realized we were both witches. Later one of my professors introduced himself as "a shaman from Mexico." In my cohort, I met several people who were queer and others who were polyamorous and the whole atmosphere of the day was that I could fully reveal all parts of myself. I was absolutely blown away. I had never been a part of any institution that welcomed all parts of me. CIIS has informed every project that I've done since graduating. It is an institution that strives for inclusivity.
What advice do you have for other Drama Therapy students – or any CIIS students – who want to pursue similar goals? 
If you want to do a big project like River of Life LGBTQ+ give yourself plenty of ramp time. I was biting my nails trying to hit all my timelines. Also, if you strive to do something like this, think of the communities that you're serving and shape the project to their needs. One time in class we were talking about self-revelatory theater. We got into a discussion about artistry versus healing. Renee Emunah said, "If you can have both the aesthetic component and the healing component at the same time it amplifies both." That was a very inspirational statement for me as both a drama therapist and an artist. My recommendation is to go big – go for the most healing and the most artistry that you can create. 
What are you most looking forward to as "River of Life LGBTQ+" and the Albany Film Festival approach?
I am looking forward to having the film going out into the world and being viewed by people who may benefit from it. And of course, I am excited to meet people who want to do a similar drama therapy workshop with me! 
You can see a trailer for "River of Life LGBTQ+" and learn more about the film here. Grace is also in private practice, offering individual and group counseling services via Lavender Heart Therapy.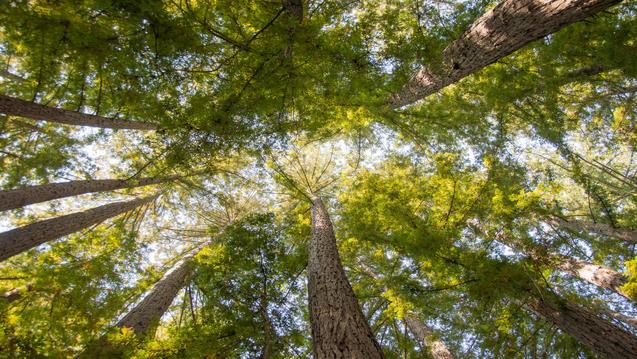 A personal reflection from Ecology, Spirituality, and Religion graduate, Charlie Forbes, in honor of the program's 10-year anniversary