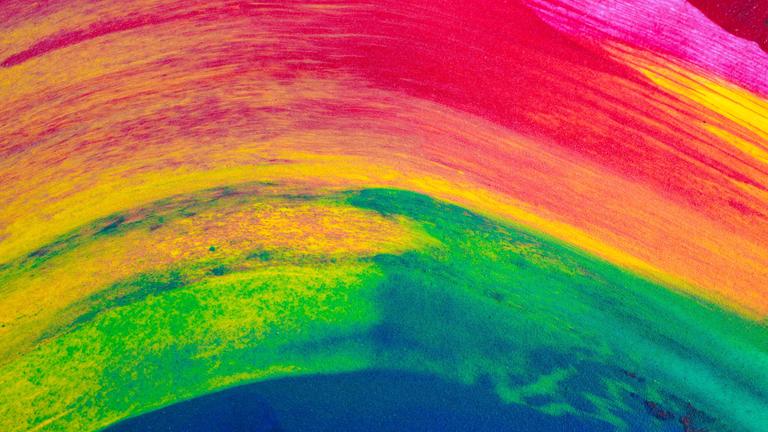 A Conversation With Rae Johnson and Amber McZeal
IMPORTANT EVENT INFORMATION
ACCESSIBILITY
If you need to request accessibility accommodations, please email publicprograms@ciis.edu at least one week prior to the event. For more information, explore our Accessibility web page.
EVENT DESCRIPTION
How do ordinary people with busy lives leverage our actions in support of liberation, justice, and authentic connection? How can activists and social change-makers avoid burning out? How does the body factor into what our social movements might miss? Instead of thinking about social justice as a process that starts with changing people's minds, social worker, somatic movement therapist, and scholar/activist Rae Johnson asks us to understand our bodies—how we feel in them and relate to others through them—as the sites of transformation.
Drawing on the somatic arts, trauma-informed psychology, and anti-oppressive movements, Rae helps us explore and transform the political realities of our everyday lives in a new way: by harnessing the felt experience of our bodies as the sites of our activism. Rae teaches us to both listen to our body language and question body image norms. They show us how to reconnect to our sensual capacities, which we can lose sight of in a non-stop, nervous-system-hijacking world. They give us tools and exercises to nourish ourselves and protect our bodies, minds, and spirits from the toll that activism can take. And they teach us about nonverbal communication styles and how to connect with each other in joyful, authentic community.
Join writer, vocalist, sacred scholar, and artivist Amber McZeal in a conversation with Rae about their latest book, Embodied Activism, and learn perspectives for changing the world, one body at a time.
Rae Johnson, PhD, RSW, RSMT, BCC, is a social worker, somatic movement therapist, and scholar/activist working at the intersections of embodiment and social justice. Rae's approach to embodied activism has been shaped by decades of frontline work with street youth, women in addiction recovery, psychiatric survivors, and members of the queer community. Since completing their doctoral studies, Rae has held academic positions in several somatic psychology programs, including at Naropa University and Pacifica Graduate Institute. They currently teach somatic psychology at California Institute of Integral Studies and co-direct an online certificate program in embodied activism. They are the author of books including Embodied Social Justice, Elemental Movement, Knowing in Our Bones, and, most recently, Embodied Activism: Engaging the Body to Cultivate Liberation, Justice, and Authentic Connection--A Practical Handbook for Transformative Social Change. Learn more about Rae at their website.

Amber McZeal is a writer, vocalist, sacred scholar, and artivist who utilizes sound therapy and guided somatic imagery to engage the knowledge of the body within an interactive and liberatory arts practice. In 2018, Amber launched her organization, Decolonizing the Psyche, where she weaves somatic praxis with Afro-Indigenous spiritual technologies and social justice—deep decoloniality—in efforts to end oppression and create more humane social relationships. Amber holds an MA in Somatic depth psychology and PhD in Community, Liberation, Indigenous, and Ecological depth psychology. Her website can be found here: Decolonizing the Psyche.
We are grateful to our Bookstore Partner:
Marcus Books is the nation's oldest Black-owned independent bookstore celebrating its 60th year. Marcus Books' mission is to provide opportunities for Black folks and their allies to celebrate and learn about Black people everywhere. Learn more about Marcus Books.