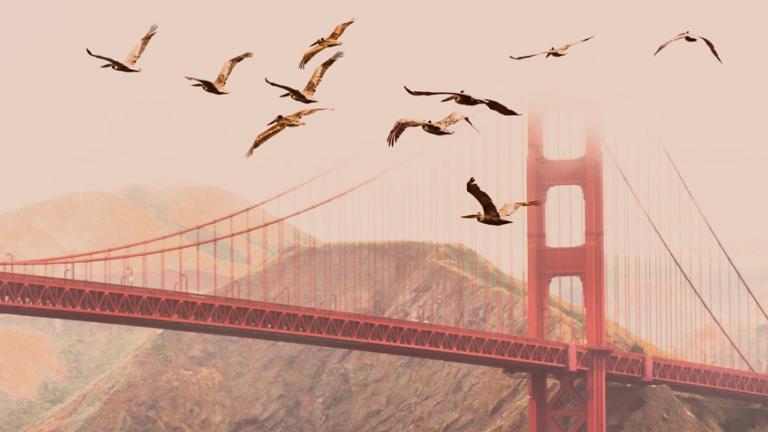 Helping students find practicum placements to support their passions and career goals
About
In conjunction with CIIS' Counseling Psychology department, the Master of Counseling Psychology (MCP) Field Placement Office supports the clinical training component for the five Master of Arts in Counseling Psychology programs at CIIS. We assist students, faculty, and staff in identifying clinical field placements that meet academic program requirements and personal clinical interests as well as the mandates of the California Board of Behavioral Sciences.
Our office has approved more than 200 sites throughout the San Francisco Bay Area and beyond, where students serve as trainees working with diverse populations in settings that include mental health clinics, hospitals, schools, and a variety of clinical social service settings.
Included in our approved sites are the five CIIS Integral Counseling Centers which serve as potential practicum placements for our MCP students.
MFT and LPCC Licensure
The M.A. in Counseling Psychology from CIIS prepares a student for licensure as either a Marriage and Family Therapist (MFT), or a Professional Clinical Counselor (LPCC) and the curriculum is designed to meet the California Business and Professional Code Section 4980.36 for academic training of MFT graduate students and section 4999.33 for LPCCs.
LPCC and MFT are recognized and regulated mental health service professions in California. The requirements of the California MFT license include completion of a specified 60 semester unit program of coursework and training that leads to a master's degree, 3,000 hours of supervised counseling (of which at least half must be completed after receipt of the master's degree), and passage of the state of California's written examinations.
The requirements of the California LPCC license include completion of a 60 semester unit specified program of coursework and training that leads to a master's degree and 280 hours of face-to-face supervised clinical experience. A 3,000 hour post-degree internship is also required and passage of the state of California's written examinations.
The professional practice of counseling is a regulated occupation in the state of California. Coursework in the Master of Arts in Counseling Psychology program at CIIS in each of its five concentrations is approved by the California Board of Behavioral Sciences (BBS) to fulfill educational requirements toward licensed marriage and family therapist professional practice (LMFT). In most concentrations we also offer the additional coursework fulfilling the educational requirements of the licensed professional clinical counselor (LPCC). Students seeking the LPCC license also take courses for the MFT, enabling them to pursue either license and to work with couples, families, and/or children as an LPCC. Students seeking licensure in California as an LMFT or LPCC must register with the BBS after graduation and successfully complete additional post-graduate supervised clinical associate hours and written examinations. See the BBS website for additional information.
We recommend that students join and participate in a professional association early in their graduate education to help familiarize themselves with the path to licensure and for additional support in their professional development and community. Students considering pursuing an LMFT, think about joining the California Association of Marriage and Family Therapists (CAMFT) and/or the American Association of Marriage and Family Therapists (AAMFT). For students pursuing an LPCC, we recommend joining the American Counseling Association (ACA), the California Association for Licensed Professional Clinical Counselors (CALPCC), and/or the American Mental Health Counselors Association (AMHCA). Additional professional organizations for each specialization are also recommended in order to build networks within your areas of practice.
In the United States, LMFT and LPCC licenses are regulated by each individual state. Other states and countries may have different licensing requirements than those for California. Because we are a California university, we have aligned our program to California's requirements and we take responsibility to stay up-to-date with any changes in licensing in the state of California. We provide our students with support and guidance after graduation to help them complete the requirements toward licensure in California. In some cases, our educational requirements are portable, meaning other states accept them in kind for their requirements. In other cases, some states or countries require different courses, offer different examinations, or require different numbers of internship hours. Students should consult the licensing boards of the appropriate state of country for licensing information outside of California.
While we recognize that students may wish to study with us and practice in another state or country after graduation, we cannot take the responsibility to keep abreast of the licensing requirements of all states and countries and provide the coursework that maps to all of these requirements. Students are responsible for understanding the licensing regulations in the state or country where they would like to seek licensure and are asked to sign a statement upon admission indicating they accept this responsibility.
Staff in the Master's in Counseling Field Placement Office and your advisor can help to guide you to the contact at the licensing board that regulates the profession in the area in which you may be interested. If you are a distance student from outside California or aspire to become licensed in another state or country, please reach out to us about this starting at the beginning of your course of study.
A listing of state licensing boards for LMFTs may be found at here. Professional counselor licensure boards may be found at here. 
A note on accreditation: CIIS is accredited by the Western Association of Schools and Colleges (WASC) Senior College and University Commission (WUSUC), a regional accrediting body recognized by the U.S. Department of Education.
Practicum
The practicum is the fieldwork experience component of the Master's in Counseling Psychology degree at CIIS. One year of approved clinical fieldwork (or the equivalent of six semester units) is required as a part of each student's degree. This gives students the opportunity to apply classroom learning to counseling psychology in a supervised setting. While this will vary by site, students can reasonably expect to spend an average of 20 hours per week engaged in practicum, which will consist of direct client counseling, supervision, training, and administrative tasks. 
The general process is as follows, with most forms to be found on our SharePoint:     
 
Fulfill prerequisites for practicum according to individual program
Identify appropriate and approved practicum sites
Apply and interview by an approved practicum site. As practicums are competitive, students are encouraged to apply to at least six sites to reasonably ensure acceptance.
Complete and file paperwork approved by CIIS and program:

File the Supervised Fieldwork Agreement with the Field Placement Office.
Register for Supervision with either a CIIS group supervision/case conference/proseminar class or a CIIS-approved individual supervision with the Registrar's Office.

Complete and have supervisors sign the required BBS paperwork.
Register for CIIS supervision during each semester of practicum.  
Each MCP program has unique practicum requirements. Please visit their respective pages for specifics.
Practicum
The MCP Field Placement Office holds Practicum Information Workshops during the fall and spring semesters. These workshops provide students the opportunity to learn more about the practicum component and application process.
The office also holds an annual Practicum Fair every winter, usually in January. The Practicum Fair allows students to explore the opportunities available and identify a placement that supports their career goals. Past sessions have included resume and interview workshops, networking events, panel discussions, and Q&As with our practicum partners. As the event approaches, we will make a more detailed schedule available.
For a list of events, please see our SharePoint Page.
Contact Us
The MCP Field Placement team is eager to assist with your field placement questions and concerns. During the semester we offer drop-in Zoom hours; for dates, times, and link, please see our ShareSite. Group and individual consultation, resume review, and practicum interview preparation are available by appointment. You can also reach us at:
MCP Field Placement Office
1453 Mission Street, Room 200 and 200A
San Francisco, CA 94103
mcpfieldplacement@ciis.edu 
Teresa King 
MCP Field Placement Manager 
tking1@ciis.edu
Juliet Ernst 
MCP Field Placement Senior Manager 
415-575-6138 
jernst@ciis.edu
Becky McGovern 
MCP Field Placement Director 
415-575-6117 
bmcgovern@ciis.edu