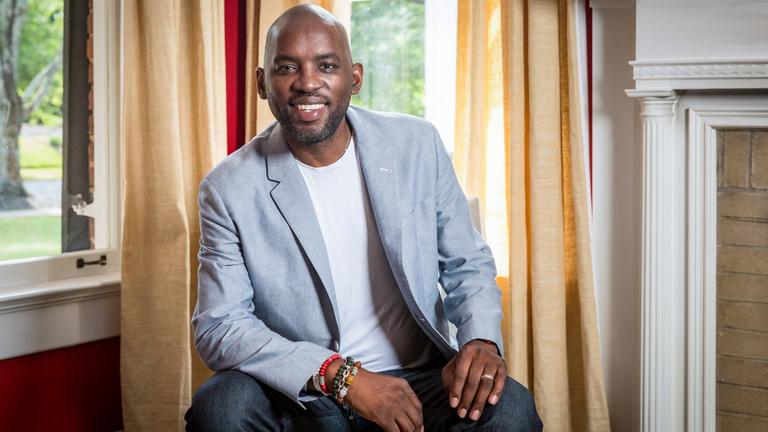 Transformative Leadership Alumnus
Dr. Philip McAdoo
Dr. Philip McAdoo, Ed.D., TLD '08, is a CIIS Transformative Leadership alumni who is an accomplished DEI executive, facilitator, and advisor with an extensive background in the performing arts.  

A 1989 original Coca-Cola Scholar, Dr. McAdoo performed in the Broadway productions of The Lion King and Rent, appeared in readings of The Book of Mormon and Wicked, as well as working in television and film. Equally passionate behind the scenes, Dr. McAdoo was a Diversity, Equity, and Inclusion consultant on the cast of the Broadway musical A Strange Loop, which won the 2022 Tony Award for Best Musical and Best Book of a Musical.  
Dr. McAdoo has been a champion for social justice in his leadership roles in other organizations as well, including as Vice President of Diversity, Equity, and Inclusion for Earthjustice and Director of Equity, Justice and Community at the Sidwell Friends School in Washington, DC. He has helped create sustainable DEI practices as well, including improving hiring and retention rates for diverse candidates, as well as supported students, teams, and leaders by creating DEI initiatives and evaluating success metrics. He makes it his goal to navigate the enormous challenges of organizational transformation with empathy, clarity, and joy.
As a thought leader in the DEI space, Dr. McAdoo has moderated conversations with leading DEI professionals and thought leaders, such as Ibram X. Kendi (Center for Antiracist Research), Heather McGee (The Sum of Us), Nikole Hannah-Jones (The 1619 Project), and Kenji Yoshino (Allyship for All). Dr. McAdoo joined the late civil rights activist Congressman John Lewis in supporting the Every Child Deserves a Family Act, which introduced legislation to Congress that would lower some of the barriers faced by same-sex couples trying to adopt children from foster care. He is a proud father and author of two books, Every Child Deserves and Independent Queers: LGBTQ Educators in Independent Schools Speak Out.
"To have an institution stand behind me and welcome me and give me permission to be all the things that make me and all the things I wanted to be; that was a transformative moment for me."
-Dr. Philip McAdoo, as part of CIIS' Commencement 2022
Alumnus Welcome to Graduating Students
Dr. Philip McAdoo's wisdom for CIIS' graduating class