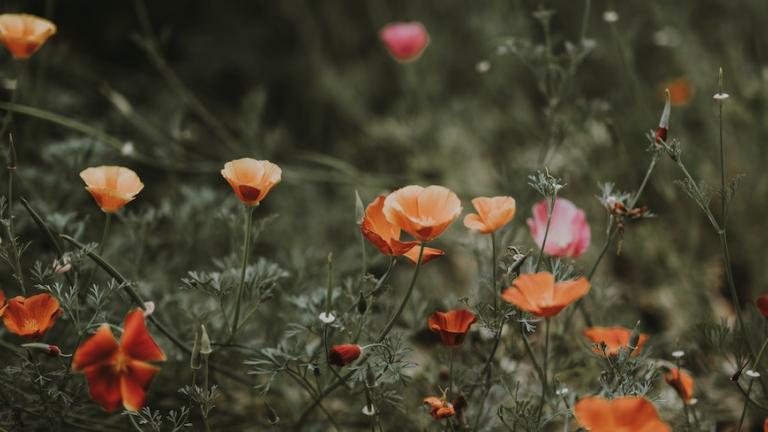 Queering Motherhood with Talia Molé
Anthropology and Social Change Alumna Shares Work That Matters
We are at a moment in time when we have the ability to reimagine our narratives." - Talia Molé, Ph.D., MFT, Anthropology and Social Change Alumna
In this installation of our Work That Matters series, writer, artist, and educator, Talia Molé reflects on having the courage to find her voice as an activist-scholar and sharing her co-research on queering motherhood and queering ideas of the mother and models of matriarchy. 
Her research showcases the experiences and creations of the LGBTQ community with whom she abstracts the idea of motherhood through an autoethnography and co-creating with other queer mothers in Miami, Florida as well as making deeper inquiries in the model of matriarchy of the House Ballroom mother and children in New York, New York. 
About the House | Ballroom Community and Research in NYC, NY
In her dissertation, Molé explores the dynamics of caregiving within the House Ballroom community; where Black and Latinx LGBTQ came together to create "houses" or chosen families in 1970s Harlem as a means of survival and subsequently began a thriving subculture of "Ballroom" as a "dance performance circuit."
Different houses organized balls that included mix performances, voguing, lip-syncing, modeling and a "walk" for prizes. Molé focuses on the dynamic between the House Mother who offered a variety of social supports including: love attention, security, emotional guidance, counsel, food, and sex and health education to her children. 
"Each component that forms this community informs it as a movement that is in full service of decolonization, radical acts of care/nurture/love/family, and in celebration of what many in the community call Black Joy—the radical happiness of Black and Brown queer bodies as they live out their experiences." - Talia Molé  
LGBTQ Community in Miami, FL
Molé facilitated a group of LGBTQ co-researchers that gathered together over the span of a year and explored expressions of mother/motherhood/mothering utilizing methodologies such as Augusto Boal's Theatre of the Oppressed, Dixit cards, and Tarot. Language co-created from these practices were then woven into an auto ethnographic poem "A Poetics of Motherhood: Weaving Definitions." An excerpt of the poem is displayed in the video "honor women who birth eternal transformation."
Read her full dissertation here: Motherhood Phoenixing: Radical Conversations with the LGBTQ Community in Miami, FL and House|Ballroom Community in NYC, NY around Mother/Motherhood/Mothering as Social Practice - ProQuest 
-
About Anthropology and Social Change at CIIS
The Anthropology and Social Change degrees at CIIS emphasize activism and social justice through scholarship. Our students don't study people from afar, they participate in co-research with change makers who are creating the world they want to see.
COMMUNITY
Our small learning community is a convivial space where we collectively consider social movement histories and create a shared understanding of how to influence the movements we are part of.
CONCRETE UTOPIAS
Our Anthropology and Social Change program is particularly interested in activist research of real or concrete utopias, possible alternatives to the capitalist-colonial world we live in. Both as scholars and activists, we are interested less in the "ruthless criticism of all that exists" and more in "prefigurative" theory that embodies the kind of scholarship we advocate. 
CO-RESEARCH/ETHNOGRAPHY 
Our department emphasizes co-research and direct action, as essential to collaborative knowledge production. Activist research, our distinct approach to investigation, combines research in militant ethnography, drift, mapping, co-research, workers inquiry, and radical oral history with collaborative and engaged participant observation. Going back to the critical concepts we bring from the field, and returning those concepts back to the people we do research with, in a manner of gift, is what makes us both activists and anthropologists.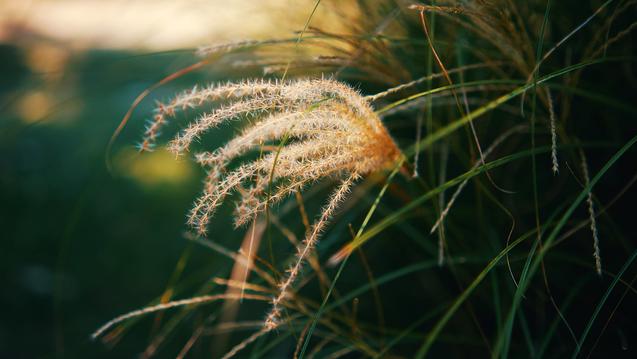 CIIS President Brock Blomberg and Provost Kathy Littles are excited to welcome you to a year of learning, connections, and endless possibilities.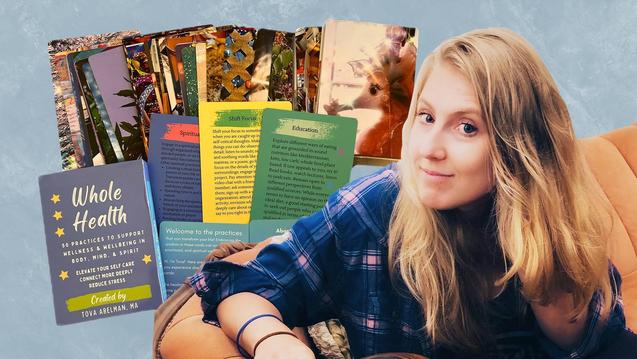 An interview with CIIS alumna Tova Abelson about her recent publication of the Whole Health Card Deck, which helps users connect to six key facets of wellness.