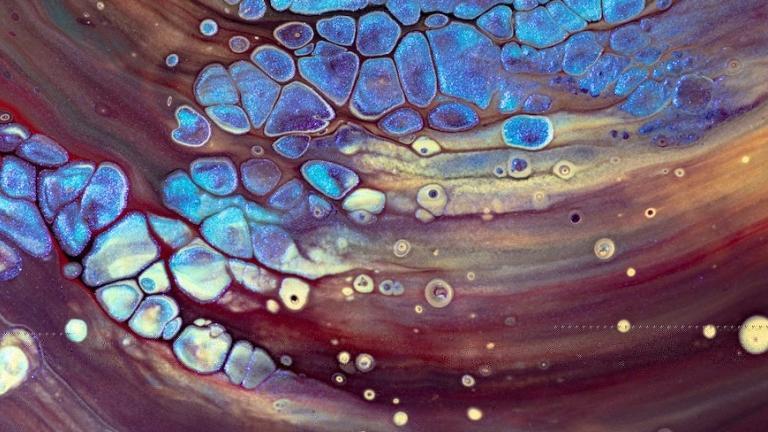 Important News about Psychedelics at CIIS
President Brock Blomberg announces that CIIS will double-down on its efforts to make health and safety paramount in the field. 
Dear Community,
For more than 50 years, CIIS has been a leader in consciousness research, including research into non-ordinary states of consciousness, such as psychedelics. With the creation of the Center for Psychedelic Therapy and Research (CPTR) in 2015, CIIS placed itself in the nexus of the emergent field of psychedelic studies. Three quarters of a decade later, psychedelics are now edging closer to FDA approval and are being hailed – by the director of the National Institutes of Health (NIH) no less – for having the potential to change the course of mental health treatment.
The mainstreaming of psychedelics playing out today has rightly shed light on the underground that emerged in the wake of the 1970s when these drugs were classified a Schedule 1 controlled substance. Since the inception of psychedelic therapies and research at CIIS, we have been wholly and absolutely committed to their use through legal means, with accreditation and regulatory oversight. This commitment has earned CIIS the reputation as "one of the best known organizations [training] future therapists working with psychedelics," as the New York Times recently stated, and why esteemed universities like Johns Hopkins, Harvard, NYU, and Yale are eager to partner with us.
Unfortunately, some recent attempts to surface underground psychedelic practices have led to inaccurate and inexpert reporting, including about CIIS. Such transgressions of journalistic integrity serve only to sully the efforts of those who are working tirelessly to protect public safety and health in the use of psychedelics.
We have said from the beginning that as legal restrictions of psychedelics evolve, so too must training guidelines (e.g., we continue to revise the Faculty Handbook and Institutional Research Board guidelines as the field evolves). For decades, CIIS has been a proud leader of those discussions; at this pivotal moment for the field, we must continue to shine as a beacon.
Leading Through Example
I'm proud to announce that CIIS will double-down on its efforts to make health and safety paramount in the field – and we will start with ourselves.
This spring we are initiating an independent assessment of psychedelics at CIIS. This will include psychedelic coursework in all academic departments and Public Programs, among others. This "Psychedelics/Therapy Assessment Group" will comprise external experts in the field who will audit CIIS' current policies, procedures, and research and clinical practices; meet with faculty, staff, students, and alumni; and produce recommendations for a new benchmark "Ethical and Professional Standards" for the teaching of psychedelic medicines.
Look for updates about the process in the coming months.
To our prodigious and committed administration/faculty, particularly Janis Phelps, Director of CPTR, we thank you for always holding the highest standards for yourselves and your students. To our community, including our alums, know that CIIS will never tire of preserving our superlative reputation or protecting the health and safety of the field.
Best,
Brock