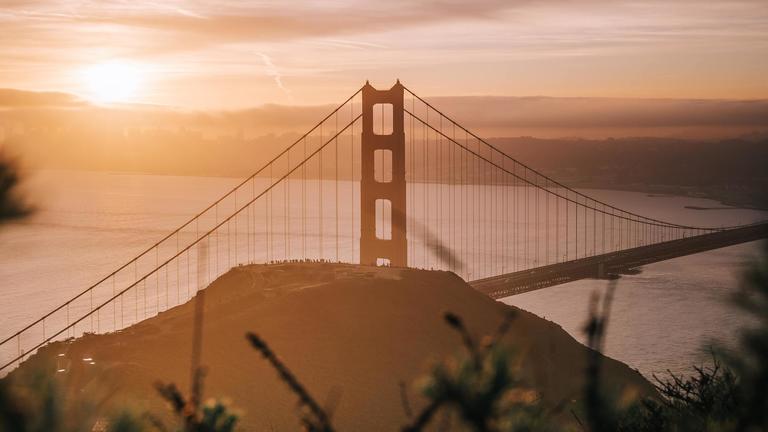 CIIS Stands in Solidarity with Ukraine and Offers Support for the Community
CIIS President Brock Blomberg addresses the situation of the war in Ukraine, and offers support for the community.
Dear Community,
In recent days, the world has watched with fury, anguish, and horror as the Russian government invaded Ukraine, risking millions of lives, causing untold displacement, and undermining Ukrainian sovereignty. Institutions devoted to human rights, liberation ideals, and global peace have a responsibility to condemn such deplorable aggression.
CIIS stands in solidarity with Ukraine. Our hearts are with all those who face grave uncertainty, whether they be directly in harm's way or members of our community who have close ties to the region. We will continue to speak out against oppression and cruelty, and to act with grace while holding hope for swift and safe resolution. We are a compassionate community that has deep respect for the Russian people and abiding appreciation for our Russian colleagues whose lives have also been touched by the crisis.
CIIS is providing outreach and support for all community members who may be impacted by the recent events between Ukraine and Russia. Below are several resources:
CIIS' Mental Health and Counseling Clinics provide affordable and effective whole person psychotherapy services with six Bay Area locations and multiple therapeutic orientations.
Neolith is a digital health stress management platform founded by CIIS Somatics faculty Katherine Grill.
Student Support Services: Fraylanie Aglipay, Dean of Students, is available to speak with students about all aspects of their experience at CIIS, particularly in times of crisis.
International Student Advising: Jody O'Connor, International Student Advisor, can help international students with questions or concerns.
There are also many in our community who would like to support those in need. The U.S. State Department has shared this information for those who have asked how they can help.
As an institution of higher learning, and as global citizens, we have the opportunity to explore, discover, and grow from this challenging time together. CIIS is a diverse international community that unites around and thrives through collaboration, advocacy, and education.
Our community has weathered many crises together, buttressing one another as we find our way through challenge. We must do so again now, supporting those students, faculty, and staff who have painful experiences of war and conflict.
In the coming weeks, I encourage you to engage in conversations with peers, colleagues, and faculty. As a University, we honor the ability to share freely with one another about profound issues facing society, to learn from one another, and to further our commitment to social justice and contribute to CIIS' to long history of social healing.
Stay well.
Brock Blomberg, President