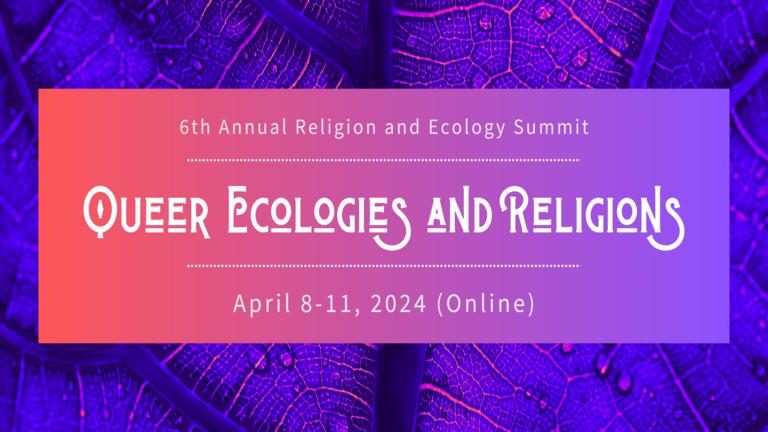 6th Annual Religion and Ecology Summit: Queer Ecologies and Religions 
A four-day online conference hosted by the Ecology, Spirituality, and Religion Program between April 8-11th 2024. 
Queer Ecologies and Religions
The 6th Annual Religion and Ecology Summit, focused on Queer Ecologies and Religions, employs the lens of queer theory to advance and enlarge the disciplines of ecology, spirituality, and religion. Theoretical work has extended the ecological thinking beyond the confines of the biological sciences to take in the full range of human interactions with ecological systems. Similarly, queer theory has been dynamically evolving beyond gender and sexuality studies where it originated. Building on these advancements, this Religion & Ecology Summit explores the role of queer theory in the field of Religion & Ecology. In what ways can religion, ecology, and religion & ecology be "queered"? How does the incorporation of queer theory constructively complexify the ecologic-spiritual-religious axis for the human while also generatively expanding our understanding of the more-than-human world? 
Confirmed Speakers 
Dr. Cate Sandilands, Dr. Frans de Waal, Dr. Patricia Kaishian, Dr. Whitney Bauman, Dr. Cleo Wölfle Hazard, Queer Nature, and more to come! 
Ticket sales will open on February 1, 2024. More event details to follow.