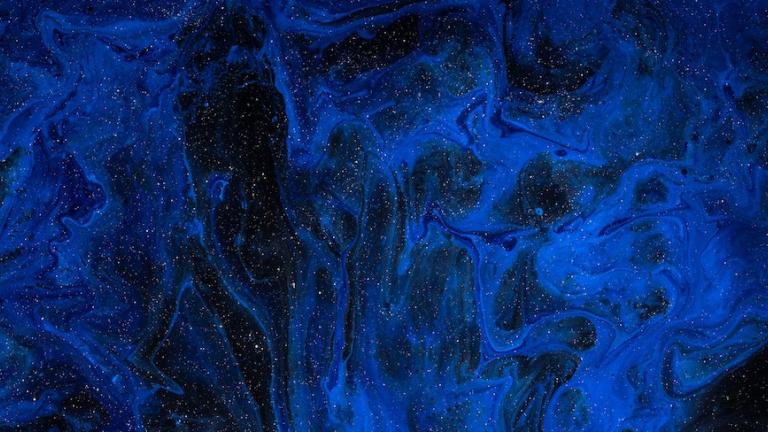 Find all the events and speakers for 28 Days of Blackness at CIIS in February 2023.
Un-silence, create consciousness, and discover Blackness this February with leading artists, activists, political and spiritual leaders.
Week 1
Wednesday, Feb 1: Opening Ceremony
4:00-6:00 pm This is a kickoff celebration of Black History Month with the Black Psychology Project and the Division of Diversity, Equity & Inclusion at CIIS. Join us as we celebrate our excellence and brilliance. Be part of Black Resistance, Resilience, & Restoration. Be part of 28 Days of Blackness.
Thursday, Feb 2: Kwadwo Deterville, MA - Fire Music: Rhythm, Resistance, and Jazz in the Visual Field
4:00-6:00 pm This lecture presentation discusses the connections between African sensibilities towards rhythm, political resistance and the jazz aesthetic in socially conscious black music. I'll discuss the role of rhythm and resistance in Black music that predates Jazz, in addition to the role of resistance in early 20th century jazz music. I'll give several examples of political protest by jazz musicians both on and off stage in the modern era that followed the "Jazz age" of the 1920s, with emphasis on the Black Arts era of the late 1960s and early 1970s. My presentation includes visual and audio examples.
Friday, Feb 3:  Ahmunet Jessica Jordon, '13 - Black Notes in the Publishing Industry
3:00-4:00 pm This workshop will give a brief overview of the publishing industry, from agents to editorial to development. We will cover the 5 major trade publishing houses in the United States, and their imprints. I will talk about my own experience as a Black Queer woman in the industry and the broader perspective of why Black voices matter, more than ever, in the current publishing world.
Saturday, Feb 4: Black Student Union - A Black Gaze in Painting & Sculpture: Workshop
10:00-11:30 am   In this 90 min online workshop, CIIS Transformative Studies Ph.D. student, Radiah Lovette Harper, will show examples of artworks from contemporary Africana artists, traditional Yoruba sculptures, and painted figures from Ancient Kemet to discuss and demonstrate her theory about messaging in a black gaze and who's viewing who. In the second half of the workshop, participants will make a gestural self-portrait addressing, "Who are you? Where is your gaze directed?" 
Week 2 
Monday, Feb 6: Dr. Tiffany Caesar - Black Women and Diasporic Spiritual Practices
6:00-7:30 pm Dr. Tiffany Caesar will share her spiritual journey towards healing in the United States and South Africa. While in South Africa, she learned some of the sacred Sangoma's traditions. Sangomas are traditional healers who use nature, ancestors, and music as medicine.  Dr. Caesar incorporated her learnings in South Africa with the teachings of her foremothers. This is a heartfelt share of how she used ancestral healing tools to relieve her physical, emotional, and mental traumas, while also giving the audience different strategies they can use at home.
Tuesday, Feb 7: Narissa Harris, LMFT - Black Women and Their Silent Struggle with Miscarriage: It's time to heal!
3:00-5:00 pm This workshop will give Black women a space to come share their experience with miscarriage and not feel alone in this journey. The workshop will provide a space to hear about how miscarriage affects Black women, to share personal experiences of miscarriage (if desired), and space to engage in some healing and encouragement during this difficult journey.
Wednesday, Feb 8:  Ross Nyanga - Black Men: Breaking Free of the Big Black Buck Syndrome
3:00-4:30 pm Ross Nyanga is African-Centered Mental Health and Community worker who focuses on developing community spaces for Black Mental Wellness. Ross is the founder of Nyanga Consulting, LLC as well as Intersections of Being Life Coaching. Ross has worked within the Black Bay Area community as a clinician, advocate, and community builder for over fifteen years. Today, Ross partners with multiple Black owned and operated organizations committed to the improved wellness and health of the Black community in the Oakland-Bay Area region.
Thursday, Feb 9:  Ross Nyanga - Raising Black Children Educated in America
3:00-4:30 pm  Confronting the traumatic impact of an American Educational System on Black Minds
Thursday, Feb 9: Narissa Harris - Black Mothers and the Postpartum Journey: Let's talk about it
5:00-7:00 pm This workshop will focus on the postpartum period and how it affects Black women. The workshop will discuss what the postpartum period is and will challenge the traditional beliefs about the postpartum period. In this workshop Black women will learn practical ways to manage postpartum, while being in community with other Black mothers going through the same beautiful struggle.
Friday, Feb 10:  Interview with Resmaa Menakem
12:00-1:30 pm Hosted by VP of the Division of DEI at CIIS, Rachel Bryant. 
Week 3
Thursday, Feb 16: Gatekeepers: Black Males Decolonizing Contemporary Art, Dr. Anthony "Butterfly" Williams
4:00-6:00 pm Anthony "Butterfly" Williams (we/us), MFA, PhD is a social scientist, performance artist and cultural alchemist. Dr. Butterfly is Artistic Director of Iruke Institute International, a center for arts-based research on African spiritualities. A recent graduate of Saybrook University, his doctoral dissertation is titled "Just For Us: Men of African Descent Decolonize Same-Sex Desire Through Arts-Based Alchemy." The research study took a group of men of African descent who experience same-sex desire (MOADWESSD) on an alchemical healing journey in which we collaborated on a music video in response to the myth of Isis and Osiris while discussing the impacts of colonialism on our lives and communities. Visit  https://Iruke.org for more information about the Institute's work.
Saturday, Feb 18:  Sacred Earth Medicine: Traditional African Medicine, Demi Powell
2:00-4:00 pm This workshop will take you through the journey of Sacred Earth Medicine and it's origins in Africa. We will cover the history and benefits of plant medicine from an African-centered historical context, as the well ceremonial uses of Sacred Earth Medicine from an African-centered lens.
Sunday, Feb 19:  Serenity Healing Circle, Laneay London, MSW
4:00-6:00 pm Lanéay L. London is the chief executive officer of Serenity Village Developments, a 501-c3 organization dedicated to providing holistic health and housing education to individuals and families. Over 16 years,  Ms. London has served as a public speaker and community leader. Laneay has worked with agencies such as Los Angeles County Sheriff's deputies, the Stop Mass Incarnation Network, Department of Mental Health, and the Association of Black Psychologists. Ms. London made her first national radio station appearance on KJLH's Front Page with Dominique DiPrima in 2018 to discuss the integration of bioenergetics into mental health practices. She has received accolades on her speaking from world-renowned motivational speaker Les Brown and invitations to the table with politicians to discuss solutions for the homeless. Currently, Ms. London serves as the Western Regional Representative for the Association of Black Psychologists where she will continue culturally centered psychological wellness education for people of African ancestry. Museum visits to the Museum of the African Diaspora and Oakland Museum's Angela Davis exhibit being planned. Interest Form
Week 4
Monday, Feb 20: Reparations: Intersection of Politics, Mental Health, and Black Womanhood, Dr. Tiffany Caesar
6:00-7:30 pm Dr. Tiffany Caesar will discuss reparations and the role of black women by sharing the story of Queen Mother Moore. Dr. Caesar includes her efforts of preserving Queen Mother Moore's legacy in her hometown of New Iberia, Louisiana. Queen Mother Moore stated that Black people suffered from a mental condition she labeled "oppression-psycho neurosis" due to the ongoing violence and suffering they experienced. Dr. Caesar shares how within reparations there is an intersection of politics and mental health, while exploring strategies to help alleviate racial traumas. The presentation explores how reparations is also a form of community healing from years of violence on the black world.
Thursday, Feb 23:  The Future Blackwards: Afri-futurism and Black Visual Culture, Kwadwo Deterville, MA
4:00-6:00 pm Artist, writer, and visual culture scholar Kwadwo Duane Deterville delivers a presentation on the emergence of Afrifuturism (Deterville's preferred spelling of what culture critic Mark Dery called "Afro-futurism") and its manifestations in various media. Afrifuturism is the creation of speculative futures based in the black experience and advanced technology. Deterville details the origins of the concept in Pan-Africanist ideas and extends those ideas into graphic novels and comic books, contemporary art, film and video, Detroit techno music, and progressive jazz. He offers both a historical survey and a provocative inquiry about how the idea of Afrifuturism can be used as a tool for Black liberation.
Friday, Feb 24:  Afro-futurism: (Part 2): Creative Writing Workshop, Benu Amen Ra, Ph.D.
4:00-6:00 pm Afro-Futurism Creative Writing Workshop: Have you ever wondered about what the future could look like in the African diaspora? For example, can you imagine a world like the one depicted in Marvel's "Black Panther"? We explore otherwise worlds as we dig deeper into how Afro-futurism has made an impact in American history and writing our own short Afro-futuristic story that we will share in breakout groups. 
Closing Ceremony
Tuesday, Feb 28: 28 Days of Blackness: Closing Ceremony
4:00-6:00 pm PT (Virtual)