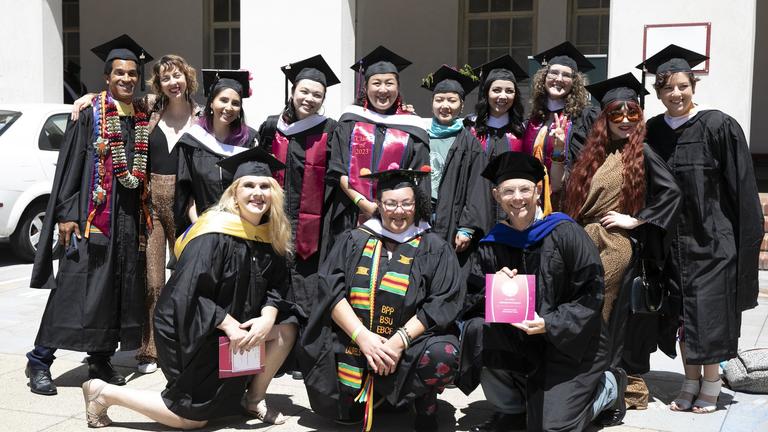 Aligning your values, passion, and interests with one of our giving opportunities will impact current students and generations to follow.
Giving to CIIS is an investment of our collective future. Gifting opportunities offer alums, parents, friends, partners, and other stakeholders the ability to invest in the extraordinary people who will use their education to transform themselves, others, and the world. With CIIS' strategic plan, Building on Commitment: CIIS @ 60, you can be a lasting partner with us as we create new initiatives and programs and build on our founders vision of integral education.
In addition to seeking support for CIIS' first-ever endowment and programs detailed below, annual support is crucially important for the University. Learn more about ways to make a gift, matching gifts, and endowed funds, which preserve your investment in perpetuity.
Scholarship Aid
CIIS attracts radically curious and committed students with a diversity of backgrounds and beliefs from around the world. They are healers, philosophers, artists, advocates, and change agents who have the power to impact and to solve the world's most pressing problems. A CIIS education provides them with the education, confidence, and leadership training they need to develop their passion, expertise, and impact.   
The 1968 Circle
Join a group of supporters who keep the values and vision of CIIS alive by giving $1,968 or more annually, in honor of the year of the founding of our University.